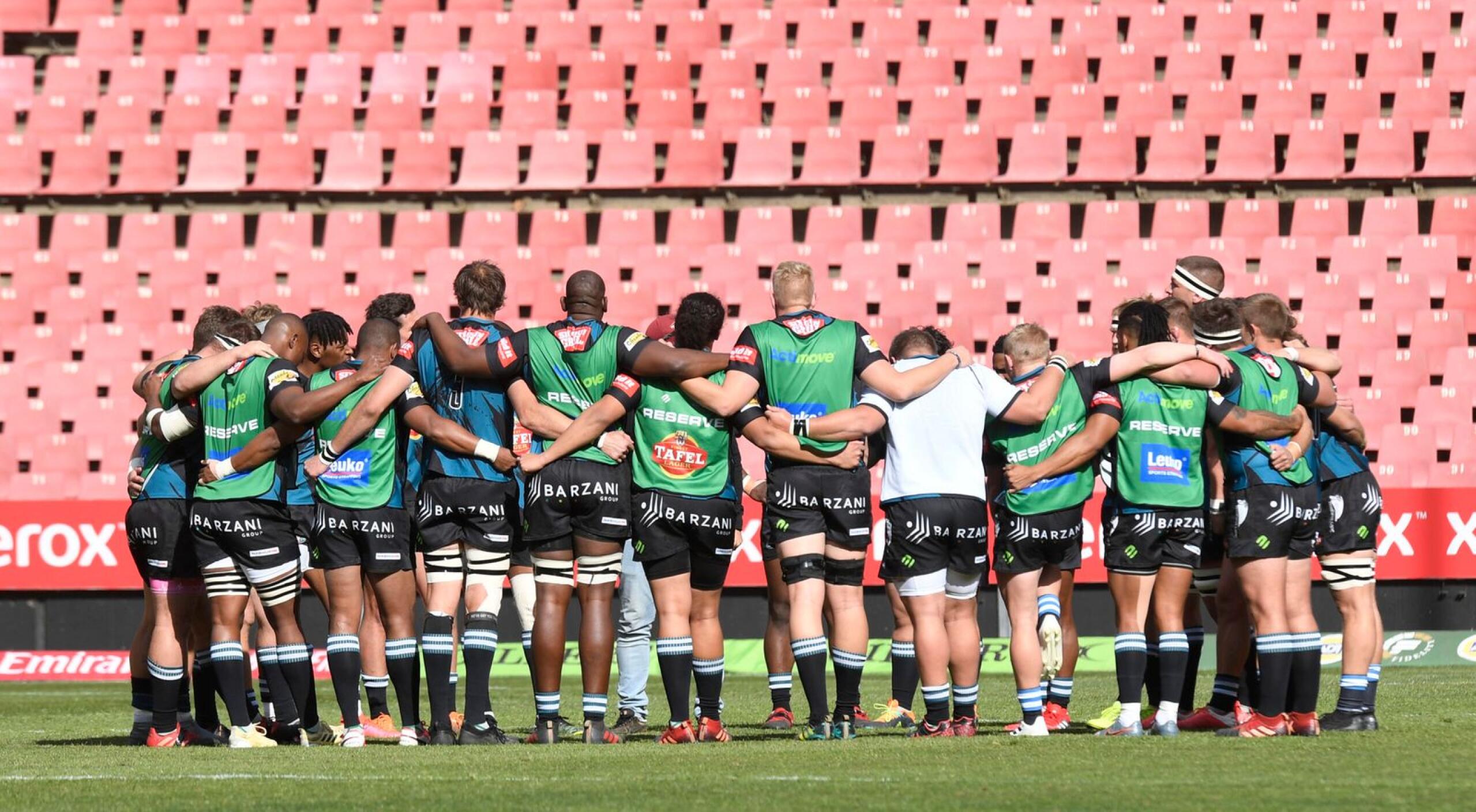 Griquas getting to the semi-finals after such a long time was a milestone; an achievement that says a lot about the players as well as the management team.
FOR THE first time in more than a decade, Tafel Lager Griquas, through grit, determination and an insatiable will to win have qualified for the semi-final of the Currie Cup in a double round competition. This according to Griqua head coach Scott Mathie ahead of Saturday's 5pm clash against the Cell C Sharks in Durban.
Mathie said that Griquas getting to the semis was a milestone. "(This achievement) says a lot about this management team. It says a lot about the players too. It's an exceptional achievement to be in the semi-finals," the coach enthused. "This team has done some amazing things this year and I am so proud of them," he added.
The coach told the DFA that the mood in the Griquas camp was good and said that there were not too many concerns ahead of the weekend. "Our guys are looking good and feeling good. We're really excited for this opportunity. It's such a privilege to play in this match.
"We're looking forward to the trip (to Durban)."
The team's issues with discipline have also been addressed. This was in reference to the incident during the last game against Sharks that saw Griquas play with 12 men at some point with the team being shown five yellow cards in that ill-disciplined performance … a game they won, by the way.
ALSO READ: The good, the bad and the ugly of Griquas squeaking through to the semis
"Yes, I think that discipline is such a vital factor when it comes to finals rugby," the coach emphasised.
"We know that we need to be better with that and make really wise decisions and eliminate any soft penalties to have a foothold in this (upcoming) game. So we are hoping for a much better disciplined performance."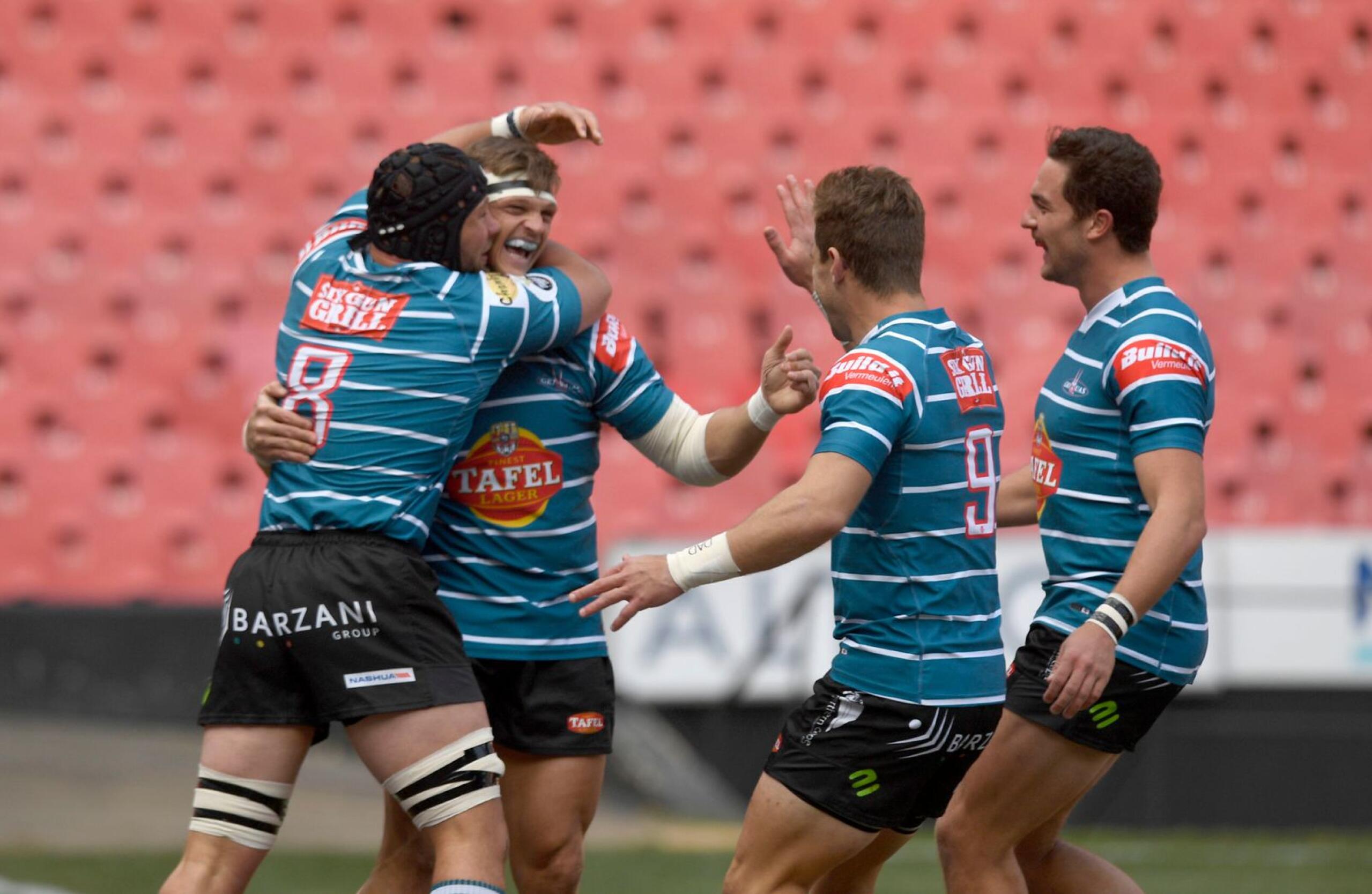 Asked whether there were any concerns about threats posed by key Sharks players such as Lionel Cronjé at flyhalf, Mathie did not beat about the bush. "Yes, the Sharks team brims with quality players," the coach told the DFA. "They have threats all over the place. I think Cronjé is one of them. But their back three is really dangerous," he cautioned.
"They have a strong pack (too). Pepsi Buthelezi has been playing well and so on."
However, Mathie was not overwhelmed. This was clear when he added: " They've got threats all over the place but so do we.
"We have got to make sure that we nullify those threats and really play a game where we can get our guys playing and getting on the ball as much as possible."
Mathie dismissed reports that last week against the Pumas his team were slow to clear the ball behind the scrum and had to resort to kicking and thus gave away possession unnecessarily.
"That is poor reporting," he said. "We are one of the top nines and 10 in the competition. "I don't know where that comes from. We had a good kicking game.
"Obviously no team can play a game where they execute every kick perfectly. I think when teams put you under pressure you sometimes kick out of structure which allows teams to counter attack. We obviously don't want to do that.
"It's important that we get good set pieces right and we structure our kicking game correctly. I think that's going to be vital in a final.
"But I think we've shown this season that we can score tries and we attack really well. We got set piece tries from scrum and we've been good at securing quick balls which allowed us to score tries."
Mathie was upbeat about his squad naming several players who shone for Saturday's game.
"I think a lot of people aren't patient enough. This team needed time to grow, time to gather, time to mature. There are a lot of young players. We got greater leadership.
"I think with Ruan Steenkamp coming in as captain and Stephen Ungerer, George Whitehead, you know we have grown our leadership group. That's been important in instilling belief and to encourage players to be a better version of themselves.
"If you believe in a plan it will come right sometimes".
Looking ahead to Saturday's game, Mathie said that the Kimberley team have also worked out that the Sharks are very good at counter-attacking with Thaakir Abrahams and others being very dangerous when you kick poorly and give them the slightest opportunity.
ALSO READ: Here's why the Sharks will not be caught out by Griquas this time
Griquas line-outs have been a concern, but this was not overlooked by the Griqua coach. "They have a very good line-out draft," he said. "They have mauled most of their line-outs in this competition and we need to be on point with that."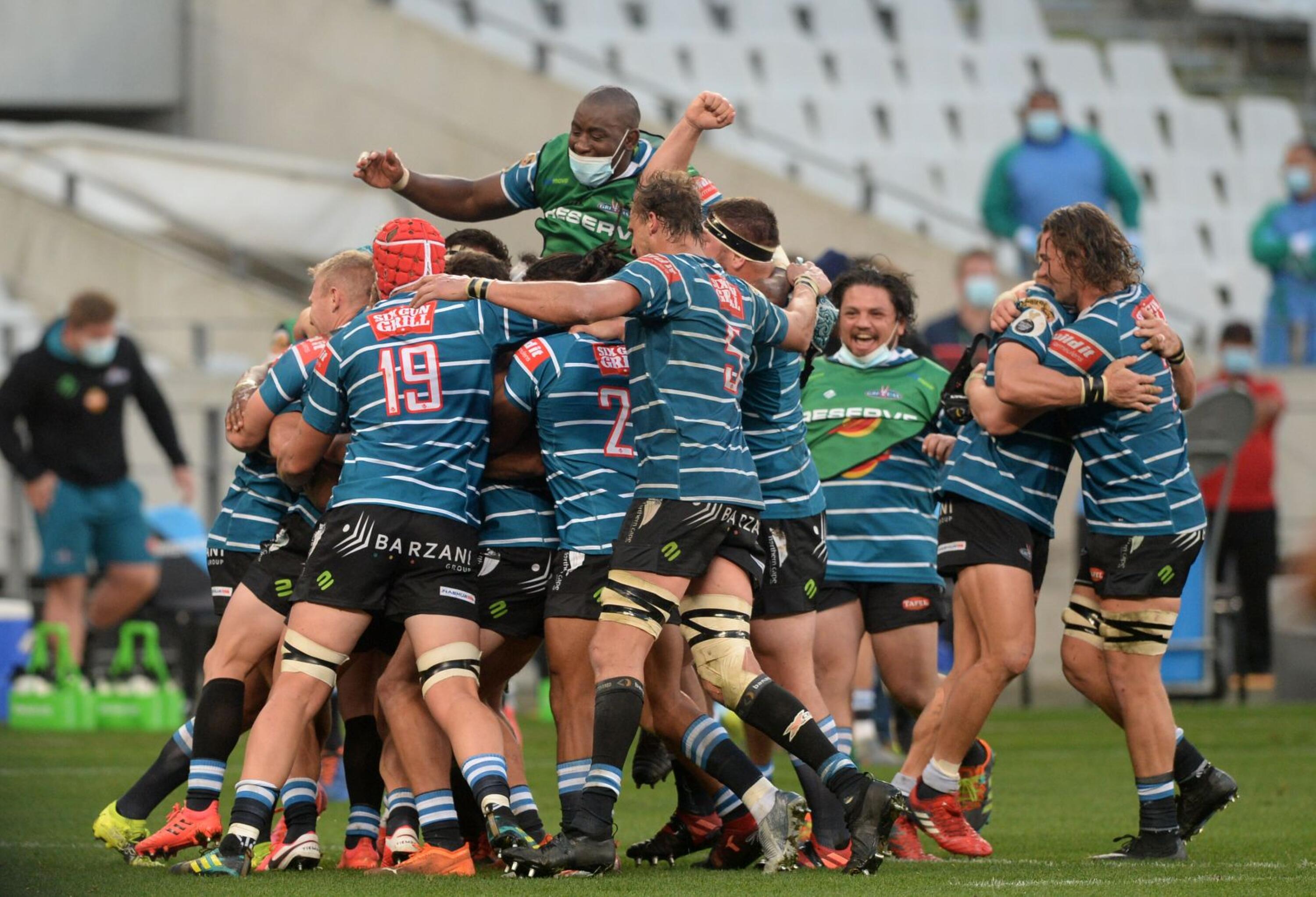 Mathie was very complimentary about the Sharks defence coach, John McFarland who is credited with tightening the KZN team's defence which may be a factor going into this game. "Look, he was there the last time we played against them. He is obviously a highly experienced coach, and an excellent defensive coach, the Griqua coach said. "So they will really be good with their defence.
"For us it is really about controlling what we can do. We need to make sure that we can win line-out balls and that we launch attacks. We need to look after the ball.
"I think they'll put a lot of pressure at breakdown like they always do. We just need to be accurate there and if we can do that and keep our ball and win our set piece ball, I feel that we can also be dangerous in attack."
Mathie said that Griquas wouldn't be complacent and put too much behind the Sharks last loss against Western Province who beat them 35-24 at home.
ALSO READ: No chance of Sharks taking Griquas lightly
" I think they were trying out some combinations," he told the DFA. "I wouldn't put much into that WP game. They (the Sharks) had nothing to play for there. I think they will be a lot more prepared for this weekend.
"But again this is finals rugby and we are also going to be ready for the game."
The Griquas coach, when asked about Griquas last game where they struggled to draw against the New Nation Pumas at Tafel Lager Park, conceded that the Pumas probably deserved to win that game.
The team had been taking some criticism that they were slow off the blocks in that game and didn't quite get themselves together after being put under early pressure..
"I would agree they (the Pumas) probably deserved to win," Mathie said. "They definitely had more chances to win. (But) that's more credit to our players for not playing well and securing set pieces.
"But still being able to come out with a draw I think showed immense character as well as grit and determination. Not many people spoke about how we stopped their maul," the coach told the DFA. "The Pumas scored a maul try against every team they played against and we nullified that.
"Yeah, we didn't play to the standard that we wanted," Mathie said, "But there definitely were positives from that match that were very good for my side."
When pressed again about the persistent problem with the Griquas line-out, the Griquas mentor patiently conceded: "We haven't performed at our best at line-out time. It's been quite erratic," he said.
"We really worked hard on that aspect of the game and I hope it will come right. But rugby is a strange game. You can't predict too much but we're really confident that we've put our plan in place that we can execute on," the coach said reassuringly.