The 15 year-old Robyn Eland clocked a time of 11.44s in the boys Under-15 100-metre dash.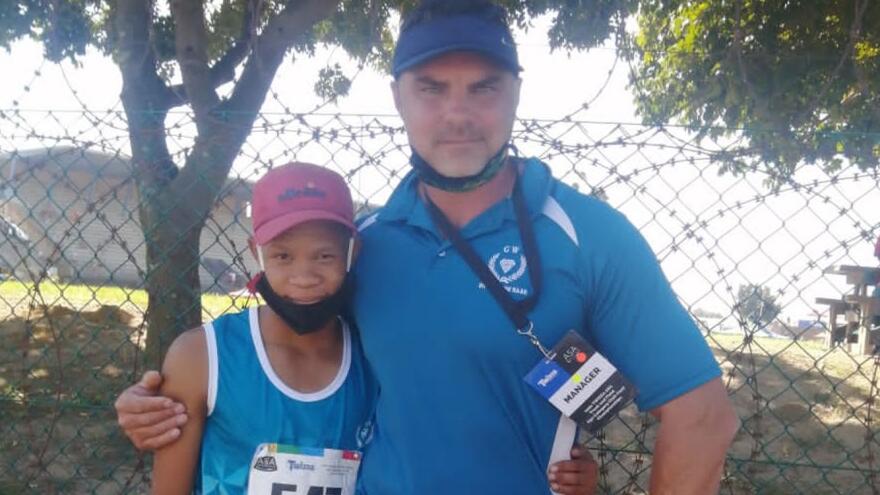 JUNIOR athlete, Robyn Eland, running in Athletics Griqualand West colours broke the association's five-year medal drought by taking bronze on Thursday afternoon at the 2021 Twizza ASA Track and Field Championship currently taking place in Paarl.
The 15 year-old Eland of Hopetown High school clocked a time of 11.44s in the boys Under-15 100-metre dash. His third placed podium position resulted in celebrations in the AGW headquarters as news of his achievement reached the AGW's provincial office.
AGW president Theo Senekal Snr was beside himself with excitement: "This is a first. It's the first medal we got since I assumed office about three years ago. We have not had this good fortune in a long while.
"The last time this happened was back in 2016 when one of our athletes came back with a medal from a national event," Senekal Snr told the DFA.
Eland is no stranger to podium finishes. In 2018 he added to his growing reputation by taking double-gold in the boys Under-11 80-metre dash as well as the 100-metre sprint under the auspices of the SA Schools conference (SASA). Other than that Eland has been the toast of the local junior schools racing circuits.
Eland's medal was particularly welcome as the AGW's other hopeful, Carmen Louw's aim of making it to the final of the 400-metre event earlier that morning had been quashed in the first heat on Thursday.
Disappointingly Maricelle Kruger had also missed making podium in the final of the women under 17 800 metre event on Thursday afternoon.
The ASA sanctioned championship ends on Sunday.