Safety-related incidents including vandalism of the railway system have seen an increase in South Africa, with about 8,600 incidents reported in the last year, according to the Railway Safety Regulator.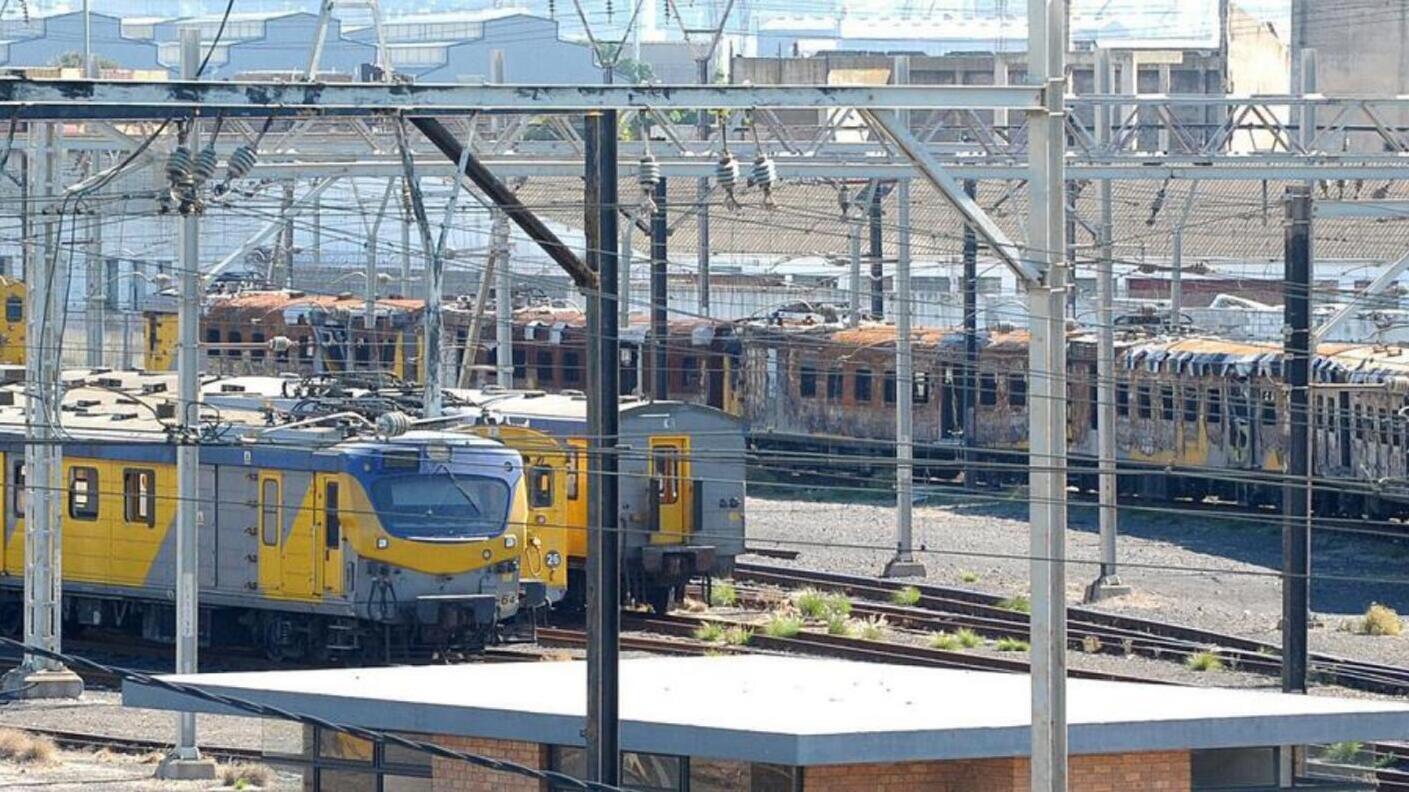 SAFETY-related incidents including vandalism of the railway system have seen an increase in South Africa, with about 8,600 incidents reported in the last year, according to the Railway Safety Regulator (RSR).
The regulator provided the DFA's sister publication the Cape Times with a glimpse of its upcoming 2022/2023 report, expected to be released later this month. It will cover the period April 2022 until March this year.
RSR chief executive Mmuso Selaledi spoke on Monday during the official opening of the International Rail Safety Council (IRSC) conference, themed "Reshaping railways in an uncertain world", at the Century City Conference Centre in Cape Town.
The conference covers topics such as demand-based technology interventions and improving safety performance through digitalisation and will conclude on Friday.
"In the rail space we report on two categories which are operational, also known as accidents, and safety-related incidents which relate to theft and vandalism.
A total of 10,400 occurrences (were recorded). Safety-related incidents were slightly increasing with 8,600 being security related and operational slightly decreased with 1,800 (incidents) for the year under review.
(In) the backdrop there is lower productivity by growth on the Transnet Freight Rail (TFR) side and Prasa on the passenger side. While Bombela Operating Company (BOC) is sort of recovering."
Selaledi recommended that on the operational side, efforts needed to be doubled to comply with requirements around safety management determination systems and enhance the safety culture throughout organisations.
In relation to security, he said co-ordinated societal efforts from government, law enforcement, operators and communities was required.
This comes amid Transnet group chief executive (GCE) Portia Derby and group chief financial officer (CFO) Nonkululeko Dlamini resigning from their positions at the state-owned freight and logistics company.
Transet announced that the chief executive of Transnet Pipelines, Michelle Phillips, is expected to be acting GCE from November 1 while Hlengiwe Makhathini will act as group CFO.
Passenger Rail Agency of SA (Prasa) group chief executive officer Hishaam Emeran said: "Railway safety is critical in the railway environment. We have to ensure that we offer safe, reliable and reputable services.
"(During the conference) we have both international and local experts in one space to share latest developments.
"For Prasa this is also an opportunity to share our recovery plan post Covid-19 pandemic and learn what other countries are doing. We have learned that if a similar pandemic would occur it is important that the network is still in operation."
Emeran boasted about security improvements including safety features such as CCTV cameras.
He said the entity was currently manufacturing 600 new trains and 160 of the modern trains were operating across the country.
"We have a security plan that is being rolled out which includes onboard securities in trains, our ambassadors and working with law authorities.
"This means we have more boots on the ground so investment in security has been doubled.
"We are also rolling out an infrastructure programme to secure our assets which includes having drones and walling fencing.
"Theft and vandalism has affected our signalling systems. At the moment we are still running a limited service due to the manual authorisation. Work is under way to recover our systems across the country.
"With all these efforts so far we have seen a reduction both in terms of safety and security on our lines," said Emeran.
The entity was investing more than R5 billion on signalling nationally and about R15 billion for overall infrastructure recovery including work at train stations.