Premier Dr Zamani Saul launched the state-owned Northern Cape Construction Company.
NORTHERN Cape Premier Dr Zamani Saul has promised that all potholes in the Province will be eradicated.
Saul was speaking at the launch of the Northern Cape Construction Company this week.
The first task for the 50 youths that will be employed on the project will be a pothole resealing and resurfacing project.
The beneficiaries will undergo accredited artisanal skills training for one month and will be employed for a period of six months.
Saul indicated that the construction company would be managed by the Northern Cape Economic Development Trade and Investment Promotion Agency and would address poverty, inequality and unemployment in the Province through skills development.
"It cannot be that the government cannot build its own RDP houses," said Saul.
He stated that an amount of R10 million had been allocated as start-up capital for the state-owned company.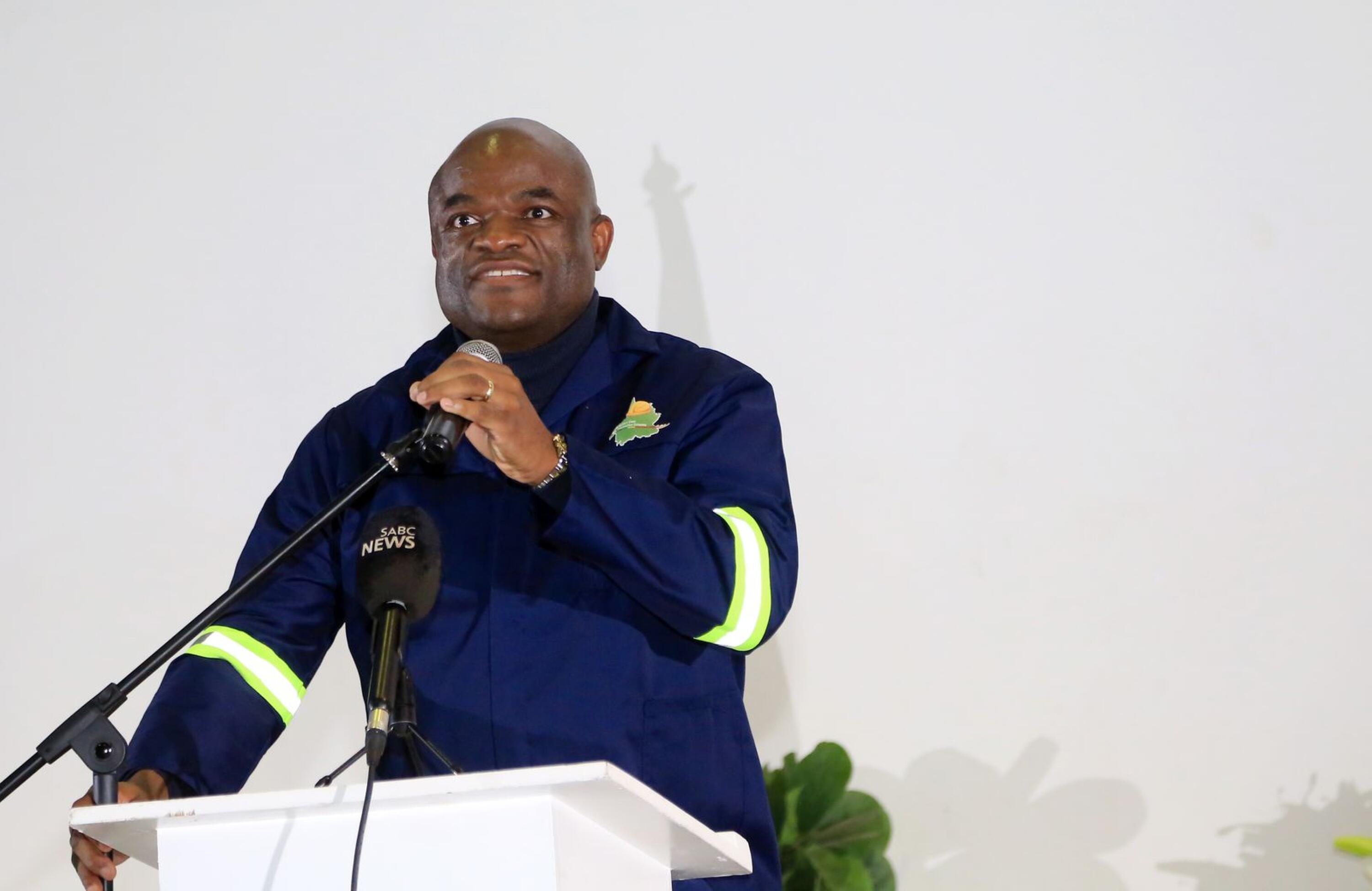 Saul said that 30 percent of the government's infrastructure projects, where the budget amounts to R4.3 billion, would be awarded to the company to serve as an incubator for small businesses.
"The other 70 percent will be subjected to normal procurement processes. It will create massive opportunities for construction companies in the Province."
He pointed out that thousands of youths were unemployed in the Province, where 27 percent had completed their schooling and only three percent of the population had post-matric qualifications.
"There is a large pool of unskilled labour that is difficult to absorb into the mainstream economy. The construction company will create jobs and provide the requisite experience for young people. It is the first of its kind in the country. Government cannot allow the Northern Cape to become a ghost province."
Saul urged the beneficiaries to take advantage of the opportunities presented to them.
"We cannot have one person digging while 14 people are standing around with spades. This attitude does not help anyone. If you sleep under the tree for the whole day, you are robbing the neighbourhood of service delivery."
He added that any mismanagement of funds would be dealt with by the relevant authorities.
"How can you ask about the mismanagement of funds when the project has just started? As you can see, the Special Investigations Unit is busy in the Province, arrests are being made on a daily basis."
Saul stated that municipalities, through the municipal infrastructure grant, were allocated funds to put the necessary infrastructure and basic services in place to accommodate new developments and construction projects.
"The Northern Cape state-owned construction company will accelerate the provision of services and strengthen and support the work of government."
He also pointed out that the Northern Cape was earmarked to become the leading green energy hub of the country, where the renewable energy and mining sector would present a range of job opportunities.
"The R13 billion Boegoebaai port and rail development will be an economic injection into the Province."