The design is minimalist and simple to allow the precious stones to speak for themselves.
THE COUNTDOWN to the Miss South Africa finals has begun with the country eager to see who will be crowned Miss SA 2023.
This Sunday the winner will not only walk away with the prestigious title but a brand new crown as well.
The new crown has been dubbed 'Mowana', the 'Tree of Life'.
Mowana is the brainchild of Ursula Pule, creative director and co-founder of Nungu Diamonds, the proud sponsor of the new Miss South Africa crown.
Pule, who has spent several years harnessing her skills in jewellery design, has created memorable pieces for celebrities such as Somizi Mhlongo, Connie Ferguson and Dineo Langa.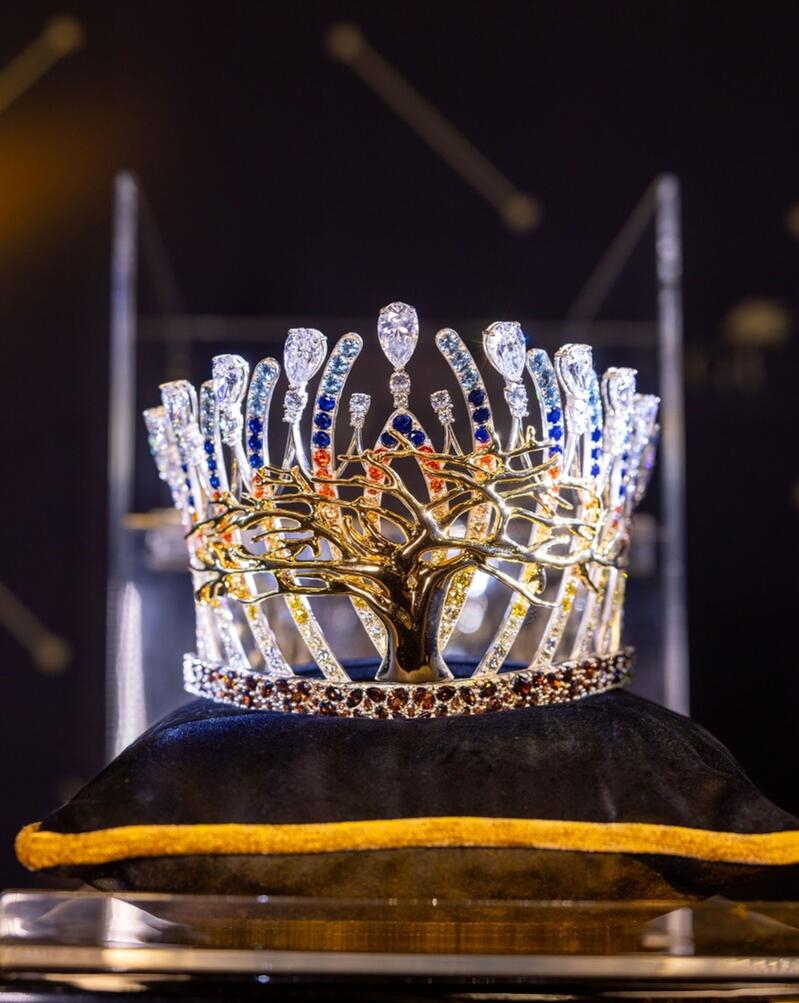 She says: "My inspiration came from a safari we took in Musina in 2019; from the magnificent baobab tree, also known as the Tree of Life. As you drive into Limpopo, you see these exquisite trees – unlike any other trees – that represent our African heritage.
"The next morning, on a game drive, I saw the sun rising behind a baobab and was mesmerised. That was my inspiration and I have carried that vision with me all these years. When it was time to design the crown, I thought that there was nothing better to represent our country and our company Nungu Diamonds."
The baobab is revered just as women, who are cherished as sources of life and positivity, are. Both are symbols of strength and resilience.
Pule also used the African sunrise as a metaphor to symbolise the rise of Miss South Africa at the start of her reign, signifying the beginning of her new life as our queen.
The design is minimalist and simple to allow the precious stones to speak for themselves.
"Mowana is the first crown of its kind in South Africa and is made up of over 800 stones comprising diamonds, gemstones and cubic zirconia, the biggest weighing 15 carats," says Kealeboga Pule, CEO and founder of Nungu Diamonds.
"As Nungu Diamonds we were honoured to introduce the 2023 Miss South Africa Crown, inspired by the rich heritage of South Africa, at the official crown launch in Pretoria."
Nungu Diamonds, in partnership with the Miss South Africa Organisation, is the exclusive crown and jewellery sponsor for the Miss South Africa pageant for the next three years.
The new crown has the Miss SA finalists excited and ready for Sunday. Contestant Natasha Joubert, who is a strong contender, teased that this year's wardrobe will be heavily African inspired.
Miss South Africa 2023 will take home prizes and sponsorships worth more than R3 million.