Sundowns believe that this is the year they will break that drought.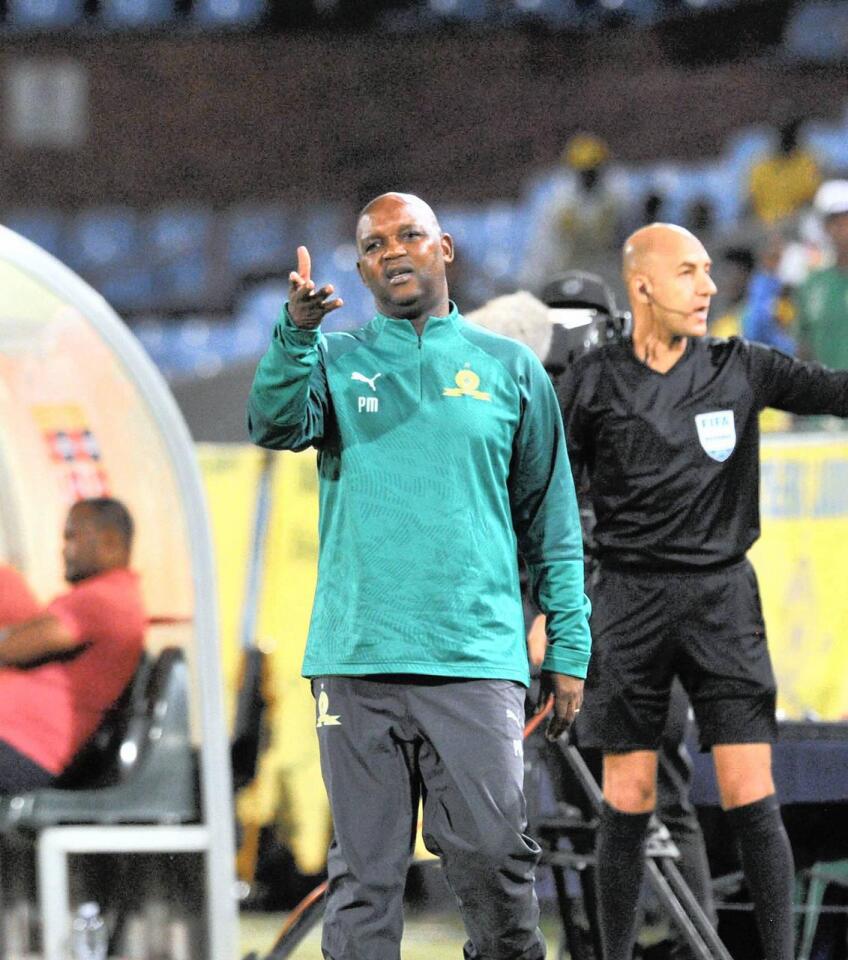 MAMELODI Sundowns coach Pitso Mosimane is confident that his team and Wydad Casablanca will be the two teams that will progress from Group C to the quarter-finals of the CAF Champions League.
What's not certain for Mosimane is who will top the group that also features Algeria's USM Alger and Petro de Luanda of Angola. The Moroccans will be confident they will finish first having got the better of Sundowns for the most of their previous eight meetings.
Wydad host Sundowns in Casablanca tomorrow at 9pm in their ninth meeting in the tournament since 2017. Wydad have won all their matches in Morocco.
Sundowns believe that this is the year they will break that drought.
They arrived in Morocco confident after travelling via France.
They weren't even moved by Wydad "conveniently" not getting them an adequate pitch. Since they have been in this competition for a long time, they had already found an alternative which is where they trained on Wednesday and yesterday.
Tonight, they will get to feel the match venue before tomorrow's grudge game.
"They are the team to beat here," Mosimane said from Casablanca.
"We have beaten them in Atteridgeville even though we haven't beaten them as many times as we would want. We have only beaten them once and we have met them eight times.
"They always have a win at home. The monkey is on our back with this one. We have to not be emotional about it, play well and know that it's the group stage. Of course if you win it gives you six points and leaves them on one point.
"That's a very big gap, because I still believe that they are the ones who will qualify out of the group among the top two, which I believe the second will be ourselves. They are a good team."
Sundowns have started the group stage of this competition better than their three rivals.
Their 3-0 win over the Angolans in Pretoria put them at the top, followed by Wydad and USM Alger who drew 1-1 in Algiers.
Petro are at the bottom of the group and if they don't change, they could be the group's whipping boys.
"Being top of the group going to matchday two doesn't say a lot because you can be top of the group on matchday two and on matchday four you are bottom of the group," Mosimane said.
"Yes, appreciate the lead and that you have two points more than Wydad and USM Alger (and three points ahead of Petro de Luanda) but that doesn't mean a lot.
"It's like when the league starts and after two games you are at the top, and then you start going around like being two points ahead is a big lead. You've got to manage the log properly.
He continued: "The more we keep Wydad on less points than us, the better. If we can get maximum points from Wydad, this is going to help us a lot because Wydad is going to come back here and beat the two teams who are going to come here.
"You could see the way they played against USM in Algeria, they were stronger than them and it's clear that they will beat them here. That's my opinion. So if we can get maximum points, it would be big for us because that would mean Wydad would be able to only get six points from home."