Tinkler was still a novice when enjoyed his first triumph in 2016 and today he can easily be counted among the respected coaches in the Premiership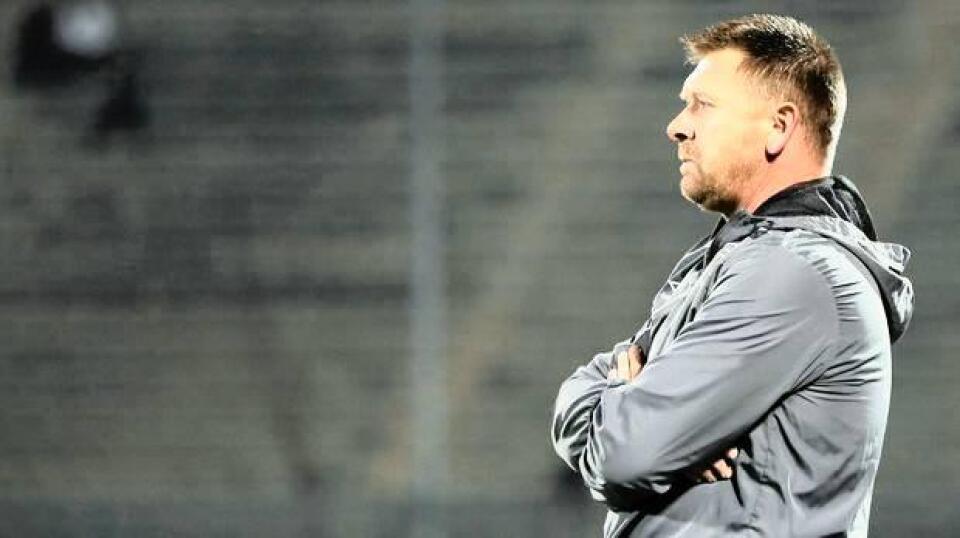 COACH Eric Tinkler landed his first major PSL trophy during his time as coach of Cape Town City when he lifted the Telkom Knockout back in 2016, and he has now set his sights on emulating that feat with Maritzburg United.
The Team of Choice will battle it out with Mamelodi Sundowns tomorrow at 6pm in the Telkom Knockout final at the Moses Mabhida Stadium in Durban. Maritzburg are looking to end their trophy drought and Tinkler is optimistic that he can repeat his magic of 2016 when he got the better of SuperSport United at Mbombela Stadium in Nelspruit.
"It is very much similar (scenario that I found myself in at Cape Town City). When I joined Cape Town City, I had 12 players. Only five were starting players, we had to rebuild that team. Going into this season having been in the (relegation) play-offs, it was also about the rebuilding process. We brought in a number of new faces," he said.
"We have new players in the squad. At City we didn't have many players with the experience of winning cups. I think if we include myself and Vincent Kobola (now his assistant coach), we are the only ones with that Cape Town City side. There's only five in the current squad who have lifted a trophy but all of them wanted to taste that success," Tinkler reminisced.
Tinkler was still a novice when enjoyed his first triumph in 2016 and today he can easily be counted among the respected coaches in the Premiership.
"At Cape Town City we had players who wanted to be successful. That's the character that we need. There's a lot of players who are hungry for success in our team now. Miguel Timm has spoken about this, Keagan Buchanan has spoken about it and so has Bandile Shandu. We would love to win this trophy. It will be tough and it will be hard."
The Team of Choice have shown that they can compete against the big guns in this year's edition of the Telkom Knockout.
"What's important, obviously, are the individual battles. We need to turn those individual battles into a team effort because it is about the team, not individuals. We know who we are coming up against. My opinion is that they (Sundowns) are one of the best teams in Africa, an extremely strong team, extremely successful club over the past five years. But we've got to have the belief that we can turn them over.
"We are going into a massive battle If we are well prepared tactically and we are prepared to work hard, then we stand a good chance," Tinkler elaborated.
Sundowns match-winner Themba Zwane has returned from his long lay-off but Tinkler is more worried about Gaston Sirino.
"It is going to be questionable whether Themba Zwane will start or not. He was out for a quite a while. In their previous game he played 60 minutes and yesterday (Wednesday) he played the whole 90 minutes. I don't think the most influential player right now in their team is Zwane. The most influential player for them has been Gaston Sirino and he is back. He didn't play last night You will see a strong team from Sundowns They have a lot of depth and options," Tinkler said.
"We are the underdogs. We were the under­dogs against Kaizer Chiefs. We had a lot of belief in ourselves. We worked extremely hard. Now we need to repeat that against an even bigger team," Tinkler concluded.