A setback in their first game ignited the competitive drive of the Girls' High School team and through determination and dedication, they overcame challenges to achieve a remarkable turnaround.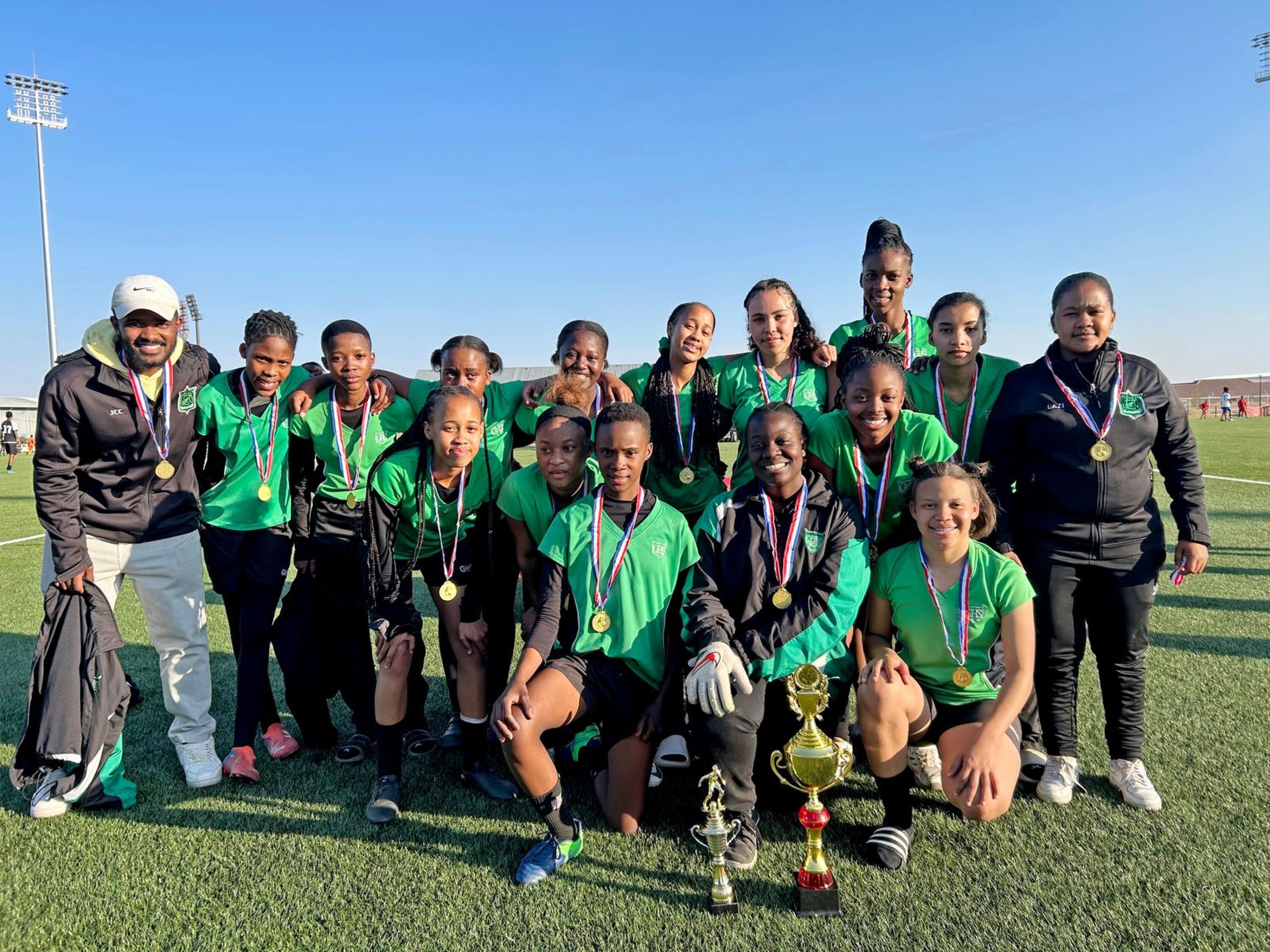 The Sol Plaatje University (SPU) Sport Department recently initiated an initiative aimed at nurturing the potential of young athletes in the community through the game of football.
The university pulled out all the stops and managed to host a successful Youth Development Tournament at the SPU Sport Precinct, and the tournament proved to be an exhilarating display of talent and teamwork, featuring spirited contests in the Beautiful Game among Under-19 male and female players.
Four teams participated in each Under-19 category, fostering healthy competition and camaraderie among the youth. Notably, Kimberley Girls' High School (GHS) stood out by showcasing determination and resilience throughout the event.
The Girls' High team kicked off the tournament with a thrilling match against the hosts. However, to their disappointment, in the end, it was the SPU Ladies First Team that tasted victory in this encounter, despite an admirable effort by Girls' High.
However, this setback ignited their competitive drive. Through determination and dedication, GHS overcame challenges to achieve a remarkable turnaround.
Their unrelenting pursuit of success culminated in ultimate triumph, as they emerged as the champions of the tournament. The girls had demonstrated remarkable teamwork, skill, and determination throughout the competition.
In fact, such was the quality of the GHS team that Kgomotso Kgosiemang, a Grade 9 learner, shone with individual brilliance and rightfully earned the title of Player of the Tournament; her outstanding performances underscoring her talent.
Meanwhile, guiding the team with unwavering commitment, GHS coach Diana Molatlhwe shared insights into the team's journey to victory. The coach was pleased that despite challenges, including the majority of players being Under-17 on tournament day, the girls exhibited exceptional character and resilience, ultimately clinching the championship.
Reflecting on the team's accomplishment, Coach Molatlhwe expressed profound pride in her players' dedication and determination. "I am genuinely proud of the girls," she told the DFA, underscoring the unity and commitment that fueled their success.
"This tournament provided crucial preparation for our upcoming tour to Port Elizabeth on August 9," Molatlhwe added. It was clear that the team's hard work and collective effort bore fruit, and Coach Molatlhwe expressed confidence in carrying their victorious spirit into future endeavours.
Looking back, the Sol Plaatje University Sport Department's Youth Development Tournament not only showcased the prowess of young football talents but also underscored the significance of sports in cultivating character, discipline, and teamwork among the youth.
As Kimberley Girls' High School celebrates their well-deserved victory, their journey stands as a testament to the transformative impact of sports on shaping the future of the community's youth.