Athletes at the World Championships will have a chance to qualify for the Olympics by improving their standing in the skateboard rankings.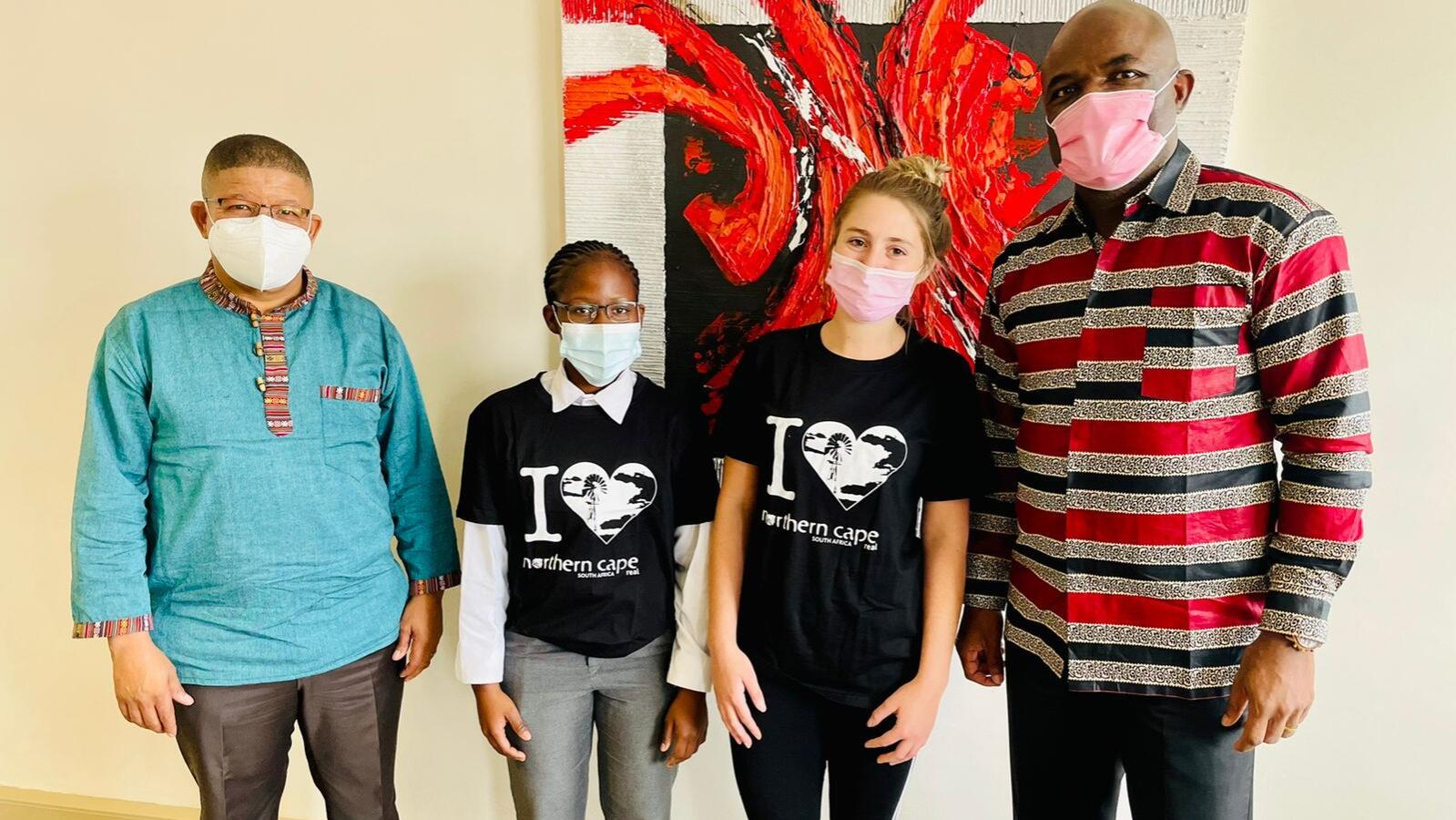 KIMBERLEY-based boarders Boipelo Awuah (15) and Natalie Bramley (23) flew out to Rome, Italy last night where they will participate in the World Skateboarding championship that runs from May 30 to June 1 – the event being is a pre-qualifier for the Tokyo Olympic Games.
The two young skaters will launch their bid to make it to the Tokyo Games at the Stadio Pietrangeli in the Italian capital's Foro Italico sports complex.
Northern Cape Tourism Authority representative Tebogo Velembo said the city of Rome was chosen to host the Street Skateboarding World Championships which doubles as a qualification event for the Tokyo Olympics.
"Athletes at the World Championships will have a chance to qualify for the Olympics by improving their standing in the skateboard rankings. Rome the city is also now set to host the Open Street Skateboard Championships from 2022 to 2025".
Boipelo and Natalie have competition experience thanks to their participation in the Kimberley Diamond Cup and the duo have morphed into top skaters. They have participated in various skateboarding events in addition to the Kimberley Diamond Cup, appearing at the Skateboarding for Hope, KDC Grand Slams and the recently held Skateboarding for Hope Virtual event.
The local duo qualified during the Olympics South African Championship event that was hosted by Roller Sport South Africa. The Skateboarding World Championships finals in the men's and women's events are set to take place on June 6 – featuring the eight best athletes, and the semi-finals will comprise 32 athletes in each competition.
Northern Cape Premier Dr Zamani Saul joined the MEC of the Department of Economic Development and Tourism, Abraham Vosloo to congratulate and wish the skaters well as they prepared to depart for Italy.
"We are proud as the government of the Northern Cape to have nurtured the skateboarding talent amongst the youth of our province. Boipelo Awuah and Natalie Bramley are a living example of how skateboarding has developed their skills, determination, perseverance and became professionals to compete against the world skaters," said MEC Vosloo.
"Their names will be remembered in the history of skateboarding in the Northern Cape. We wish them well at the Skateboarding World Championships and we are certain they will bring gold medals back home.
"We further send the message of support to Damien Bramley (21), who is currently attending the other Skateboarding Summer Championship event in Dew Tour, Des Moines, Iowa, USA. He is also a product of the Kimberley Diamond Cup", added Vosloo.
End
Picture frames:;
(Left to right) Northern Cape MEC for Economic Development and Tourism Abraham Vosloo, Boipelo Awuah, Natalie Bramley and NC Premier Dr Zamani Saul
Picture; Supplied.