"If this fight doesn't sell, no fight in history will sell"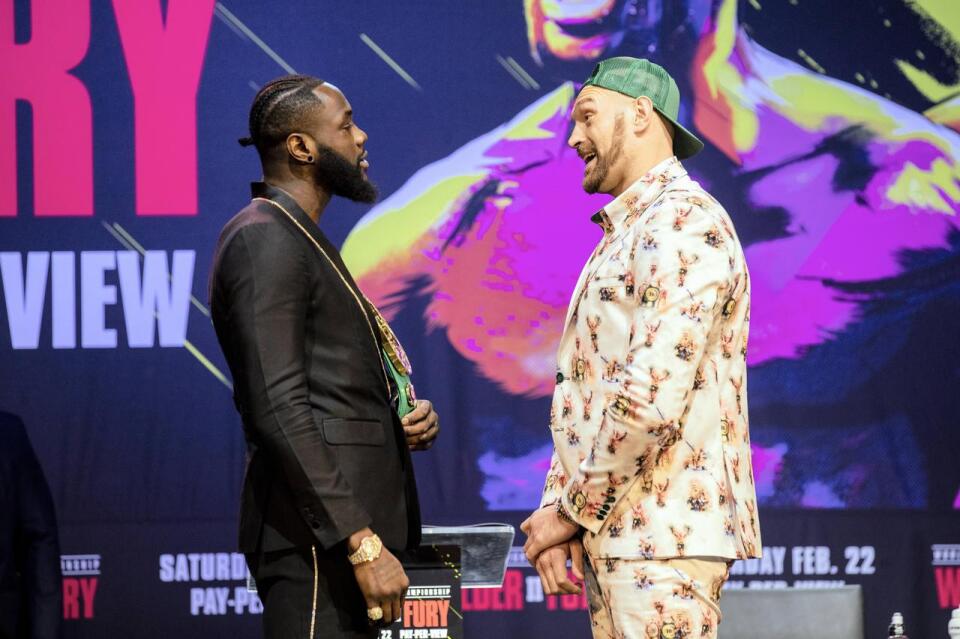 The water was warming up, and so was the sun. Tyson Fury was sitting poolside in the backyard of his home in the shadow of the Las Vegas Strip, watching as some of his housemates frolicked in the shallow end.
The Gypsy King resisted the impulse to join them. He didn't have a swimsuit on and besides, he had more serious things to attend to.
Like promoting a fight that, on paper, needs no promotion. Fury and Deontay Wilder for the title on Saturday night (early Sunday SA time) in the biggest heavyweight showdown in years.
"If this fight doesn't sell, no fight in history will sell," Fury said.
"You've got a Brit versus an American, a talker versus a talker, personality versus personality. Both unbeaten, and we fought to a draw last time. What's not to like?"
Frankly, not much.
It has been 14 months since they were both disappointed in a draw in a hugely entertaining fight.
It's a rematch with a bit of everything, the kind of fight boxing enthusiasts usually only dream about.
And it's taking place only because the two best heavyweights in the world are willing to put their unbeaten records, and everything else, on the line to make it happen.
Risk
"It takes a certain type of man to risk his life and not just his life," Fury said as a camp member splashed nearby.
"I mean, risk everything he's ever achieved in his life. To put it all on the line, draw a mark and say, right, let's have the two best men fight each other for the ultimate glory. That's what me and Wilder are doing."
How Fury got to this point isn't exactly how the path to heavyweight greatness is usually mapped out.
He won a piece of the title against Wladimir Klitschko in 2015, only to descend into the darkness of depression and drug and alcohol addiction that threatened to end not only his career but his life.
Fury ballooned to 175kg and seemingly would never fight again.
But he discovered that working out would help him beat his demons and he hasn't stopped since returning to the ring in June 2018 after a two and a half-year absence.
He's still big – 2.06m tall and probably about 122kg at fight time – but sober and right in the mix at the top of a heavyweight division that is suddenly hot once again.
Two months after Anthony Joshua got a piece of the title back by beating Andy Ruiz jun in Saudi Arabia, Fury and Wilder will meet with the winner considered by most in boxing to be the legitimate heavyweight champion.
"The sleeping giant has now awoken," Fury said.
"We've brought it back to the glory days. I believe the heavyweight division now is thriving like it was in the 70s and 80s."
The rematch shapes up as boxer versus puncher once again, except Fury claims this time he'll be the one knocking Wilder down.
He's predicting a second round knockout.
"I don't respect his boxing skills," Fury said.
"But the thing is, I'm not looking for boxing skills in this fight. I'm looking for the big knockout punches. So it's going to be a very entertaining fight while it lasts."
The fight is expected to be close, with bookies making it a rare pick 'em choice: The Gypsy King against the Bronze Bomber, with everything at stake. The kind of fight you'd pay to see.
AP