Defence coach Scott McLeod says the All Blacks are 'mentally and physically' prepared for Saturday's Rugby World Cup final clash against the Springboks.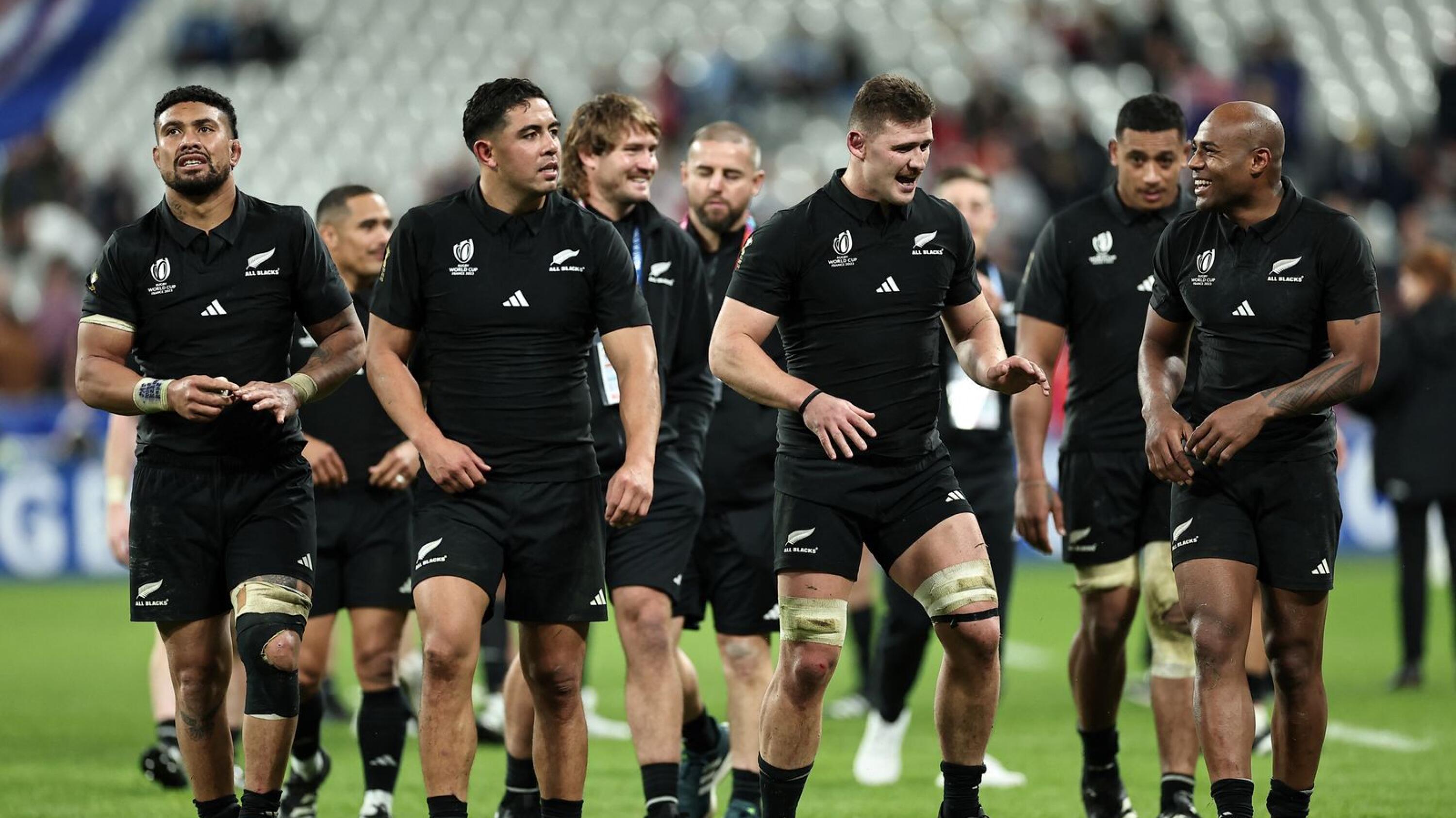 The All Blacks are both "mentally and physically" ready for Saturday's Rugby World Cup final against old rivals South Africa, according to defence coach Scott McLeod.
New Zealand outclassed Argentina 44-6 in the semi-finals to set up the showdown at the Stade de France against the Springboks, last-gasp 16-15 victors over England in their last four clash.
As each side stares down the barrel of a seventh and final match in France, tagged on to a series of warm-up matches, McLeod insisted there was little sign of fatigue in the All Blacks camp.
"There's the bodies but looking at how we're tracking, we've got 33 fit men.
"A number of those guys have come back from injury lately so they haven't felt the full wear and tear of the whole tournament and they're actually feeling quite fresh."
Added to that, he said, was the belief garnered from not only the semi-final but also the pulsating 28-24 quarter-final victory over Ireland.
"When parts of your game works through the quarter-finals and semi-finals, you get belief out of that. It's also mental freshness. It's not something that drags you down.
"So both mentally and physically we're ready for this. We're quite excited already. We'll probably just have to hold the boys back a little bit."
Building belief
McLeod, credited with producing the defensive blueprint that helped the All Blacks snuff out then-world number one team Ireland in the quarters, added: "A lot of aspects of our game are working and that builds belief.
"It's something that we've been working on quite a while and to see it work under those moments in quarters and semis, it's very pleasing and it's just about harnessing that now and making sure we go again."
The Springboks will be a tough proposition that would offer up a never-say-die attitude, as shown in the dramatic victory over England, said McLeod, capped 10 times by the All Blacks as a centre.
"It's always their mentality. They come from a country where they're very hardened and they know how to stay in the fight and to win the fight.
"They've shown that over many years and showed it in the last World Cup as well. Not much of their DNA has changed.
McLeod added that the record 35-7 defeat South Africa inflicted on New Zealand in a pre-tournament warm-up at Twickenham had retained some relevance.
But it was "not so much on a motivational aspect, but more in scenarios: How do we respond? So we took a lot of learning out of that particularly when we went down to 13 men".
McLeod said it would be "no secret" that both teams would be focusing on the opening quarter.
"We need to be extremely accurate show the pitches that we want to show and be able to apply pressure at the same time," he said.
"The Boks have always come out and wanted to start well."
Two legends that know what it takes to win big games.

Hear more from our sit down with Richie & Kieran ahead of Saturday's World Cup final on the Front Row Daily Show on NZR+ 📺 https://t.co/IsM9zA20Dj#AllBlacks pic.twitter.com/4IRHC9EuQq

— All Blacks (@AllBlacks) October 23, 2023
AFP