Djokovic emphasised that he is motivated by more than simply concrete achievements, saying he loves competing, and loves the sport itself.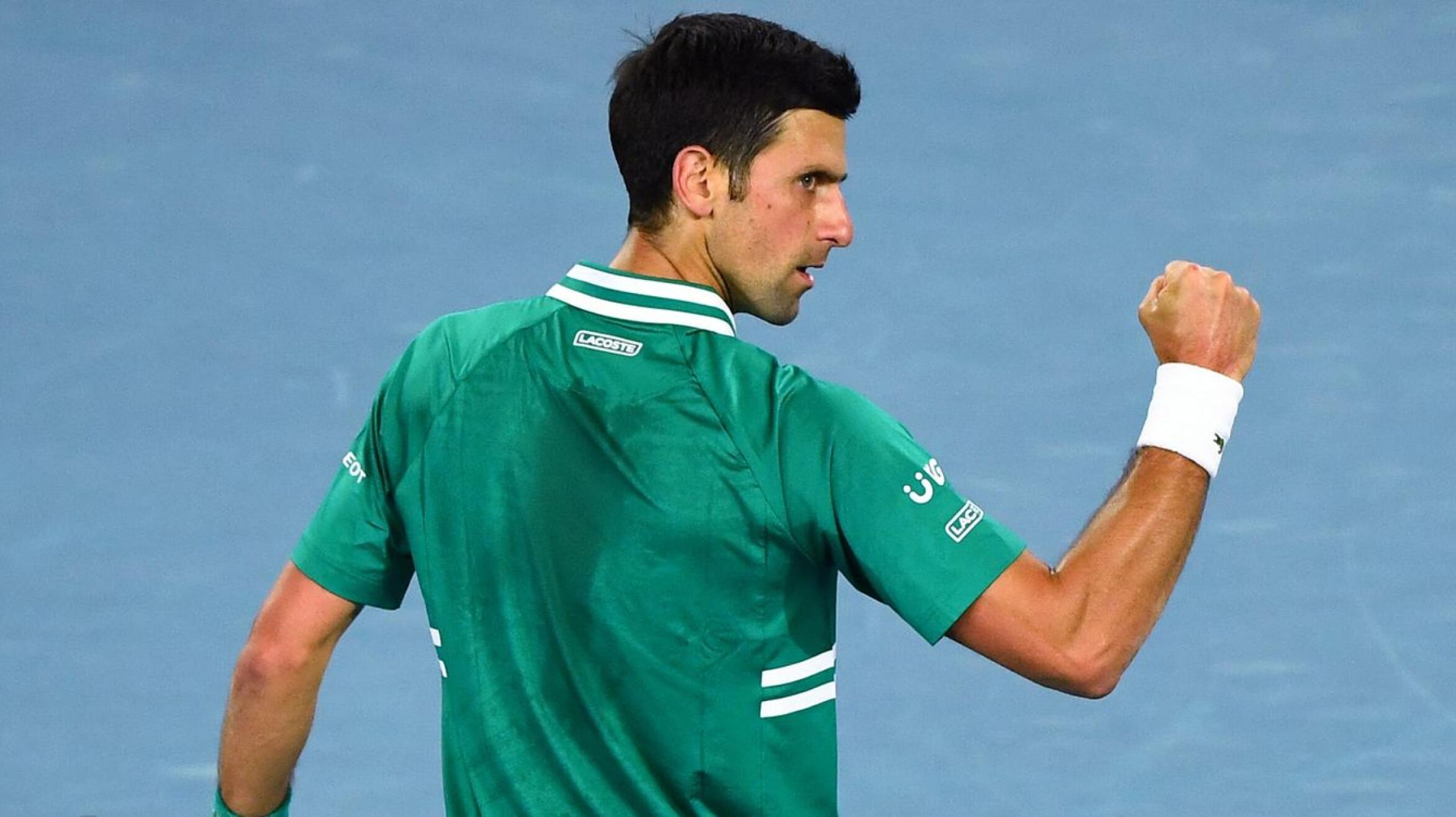 Twenty-four-time major champion Novak Djokovic has one primary goal in mind for ATP Finals and it is finishing as the ATP Year-End No.1 for a record-extending ninth time.
"For me, the biggest goal right now is to end the season as the No.1 player in the world, so hopefully I can clinch it. I need one win, so hopefully that happens. And then of course, I would love to win the tournament as well. But that's the goal and then let's see what happens afterwards," Djokovic told ATP Media in Turin.
Djokovic will open his tournament against Holger Rune on Sunday evening, giving him the opportunity to control his own destiny. Only a week earlier, the pair competed at the Paris Masters, where Djokovic won the quarter-finals in nearly three hours of thrilling tennis.
"Holger has his debut in the [ATP] Finals. Obviously, along with [Carlos] Alcaraz, they are the same generation, one of the leaders of the Next Gen and probably one of the players that will carry the tennis in the decade to come," Djokovic said.
"We're going to see a lot of him I'm sure in the future. He's got Boris Becker, the legend of the game in his corner now and he's been improving himself as well. Every time we face each other, it's a close match, so I'll probably have to expect that one again," he added.
The 36-year-old will be buoyed by his performance at the Pala Alpitour a year ago when he captured the ATP Finals trophy for the first time.
"I had the perfect score. Most of my matches, four of five I won straight sets. This is the third time we are here in Torino, there are I think a couple hundred metres, almost 300 metres [of] altitude, and maybe the fans cannot feel it, but we can feel it on the court. The ball flies through the air, the conditions are played different. So it takes some days to really adjust. But it's lovely. Lovely arena, great to be part of this event again and it's a great attendance," the 24-time Grand Slam champion said.
"People are really passionate about tennis and sport in general in Italy, with the Roma Internazionali tournament and here in Torino now having a tradition of [ATP] Finals played here in the city. It's great. I'm really looking forward and I'm excited to perform," he added.
Djokovic emphasised that he is motivated by more than simply concrete achievements.
"I also love competing, I love the sport. That's my greatest motivation really, because I've made a lot of records, I've broken a lot of records and it's great. But even if I leave professional tennis now and reflect on everything I've done, I can be extremely, extremely satisfied. So I don't have a pressure to keep on competing, but I still have desire and still have the level," Djokovic said.
"I'm playing at a very high level, so records are there obviously as a huge inspiration as well, no doubt, and history of the sport. I still want to create my own history and history of tennis and see how far I can go," the Serbian said.
Asia News International