One of the suspects apparently pawned the woman's necklace after the alleged murder.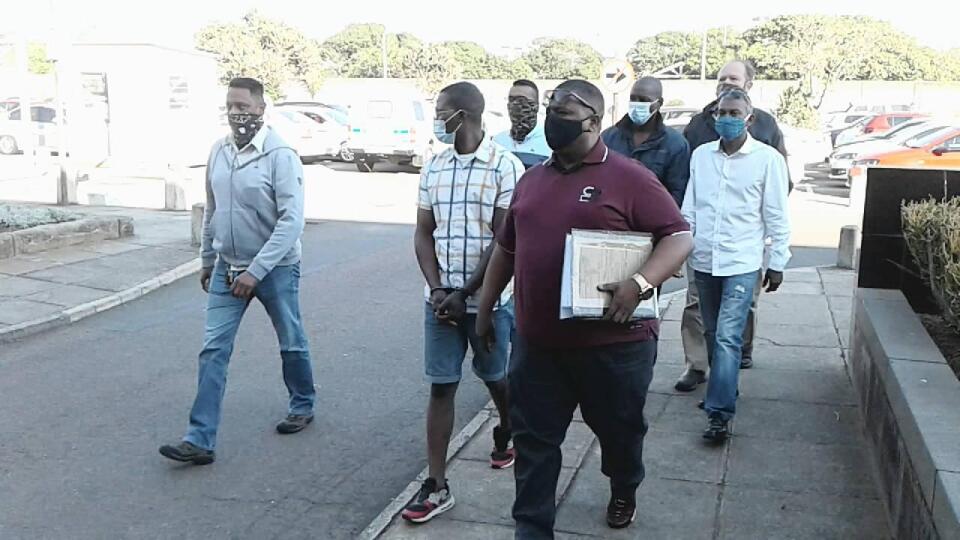 Durban – ONE of the men accused of killing Durban businesswoman Premla Moodliar apparently pawned her necklace using his driver's licence.
Mandlakayise Gumede, 36, and Bhekokwakhe Magubane, 32, who are accused of robbing and killing Moodliar, were denied bail in the Durban Magistrate's Court on Wednesday.
Moodliar was found dead in her home in May, with her hands and feet bound and her mouth gagged with sellotape.
She had owned and lived in the building Thanam Daya Mansions, where Gumede lived and was the caretaker.
Prosecutor Calvin Govender said Magubane made a detailed confession describing the night of the murder and the role he played in the incident.
Govender said Magubane sold Moodliar's necklace to a pawn shop in Verulam for R900.
According to Magubane's statement, Gumede, another tenant of the building and Moodliar had supper together on the night of the murder.
Gumede had opened the door for Magubane to enter.
Magubane hid behind a sofa until Gumede left, and Moodliar went to bed.
When Magubane got up from behind the sofa, the alarm triggered.
When Moodliar came to check, he bound her feet, hands, and gagged her mouth.
When the security company responded to the alarm, Magubane phoned Gumede and told him to tell the guard that everything was okay.
Govender told the court that Magubane was the mastermind and the person who put the act into operation.
He argued that there was nothing exceptional to warrant the release of the men on bail.
"She was a senior citizen and a defenceless woman. They took advantage of her vulnerability. The cause of death was manual strangulation," Govender said.
Magistrate Vanitha Armu said Moodliar trusted Gumede and even invited him to partake in a meal with her.
The incident goes against the moral fibre of society, she said.
The case was adjourned until December.
Daily News