Nehawu has vowed to bring the healthcare system and the country to halt during its struggle to protect frontline workers from contracting Covid-19 virus.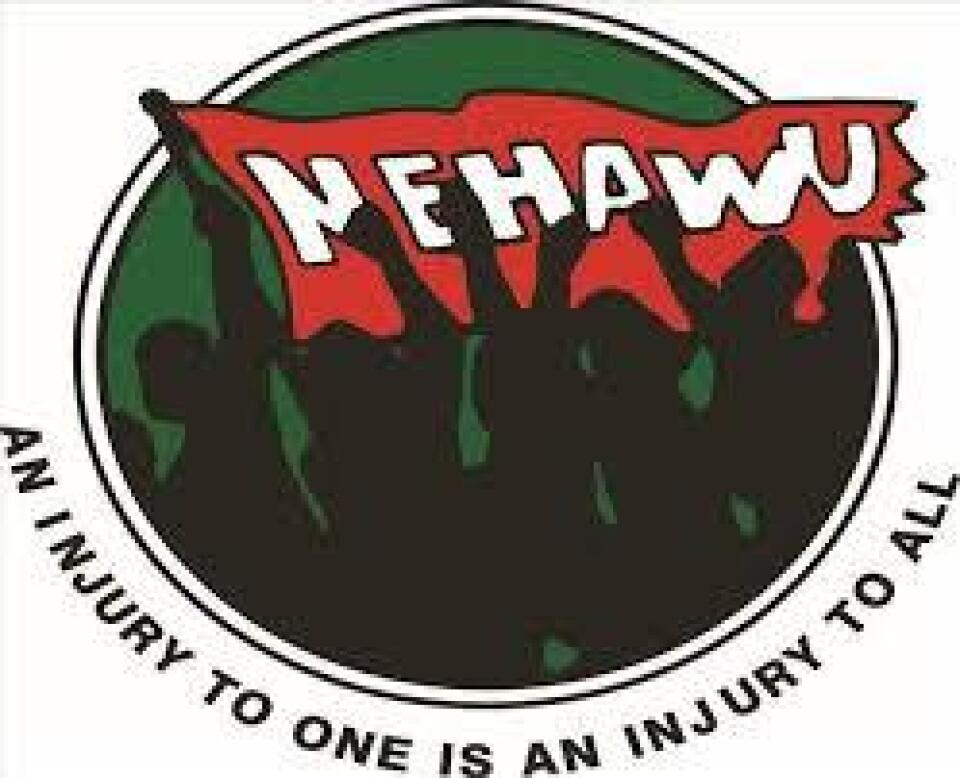 THE National Education, Health and Allied Workers' Union (Nehawu) has vowed to bring the healthcare system and the country to halt during its struggle to protect frontline workers from contracting Covid-19 virus.
The biggest union in healthcare, higher education and other sectors during a press briefing in Johannesburg on Thursday announced its national day of action, which starts on Friday with protests at the National Health Laboratories Service (NHLS) and later escalates to other private and public institutions across the country.
However, the union said during the main protests on September 3, it expects its members to comply with Covid-19 safety regulations, which states that there should be no large gatherings.
"That does not stop workers from wherever they are from being part of the action. Others can choose to stay at home, but it is a protest action," said union deputy general secretary December Mavuso.
Nehawu general secretary Zola Saphetha said the strike action came as a result of a resolution of the union's special national executive committee adopted on July 28.
"Workers are extremely angry at the poor pace of transformation and government's inability to improve the lives of public servants including freezing their wage increase by reneging to the implementation of Resolution 1 of 2018, while watching the elite benefiting from the proceeds of corruption through PPE tenders and supply of other Covid-19 essentials," he said.
Saphetha said the resolution was adopted following a virtual meeting with union members working for, among others, public and private healthcare institutions, Sars, Sassa, private and public laboratories, Emergency Medical Services, Special Investigative Unit (SIU) and various institutions of higher education.
"All workers are under siege by intransigent and reckless employers which has led to perpetual rising numbers of infections with the novel coronavirus.
"The outcomes of our fact-finding report mission and the meetings convened have painted a bleak picture in relation to the health and safety of workers especially during the outbreak of Covid-19," said Saphetha.
He said the protest would also be about non-payment of salary increases, bonuses and risk allowance as "public servants have not been paid their salary increase which was due on the April 1, 2020 as Resolution 1 of 2018".
He said as start of the action, the NHLS workers would on Friday protest outside their workplaces across the country.
Then on Monday, scores of union members would flock to their workplaces to apply for leave on Tuesday.
After picketing at various workplaces between Monday and Thursday, the workers would on August 28 engage in the "Siyahlala Day of Action", which would see them "observing lockdown as they are no longer feeling safe at their workplaces by staying at home".
"On September 3, 2020, it will be the National Day of Action in the form of demonstrations across provinces where memorandums will be handed-over to the President of the country (Cyril Ramaphosa), Speaker of the National Assembly (Thandi Modise) and all Premiers in provinces," he said.
When asked if these series of protests would not put the country at risk of Covid-19 resurgence, Saphetha said the union was already burying its members "on a daily basis".
Health spokesperson Lwazi Manzi and government spokesperson Phumla Williams did not respond to questions sent to them.
However, on Wednesday Manzi said: "We met with Nehawu on August 13 and a statement will be released in due course."