Massmart, which owns Makro, Game and Builders Warehouse, announced on Sunday that Builders SA trucks filled with grocery supplies would soon arrive in KwaZulu-Natal.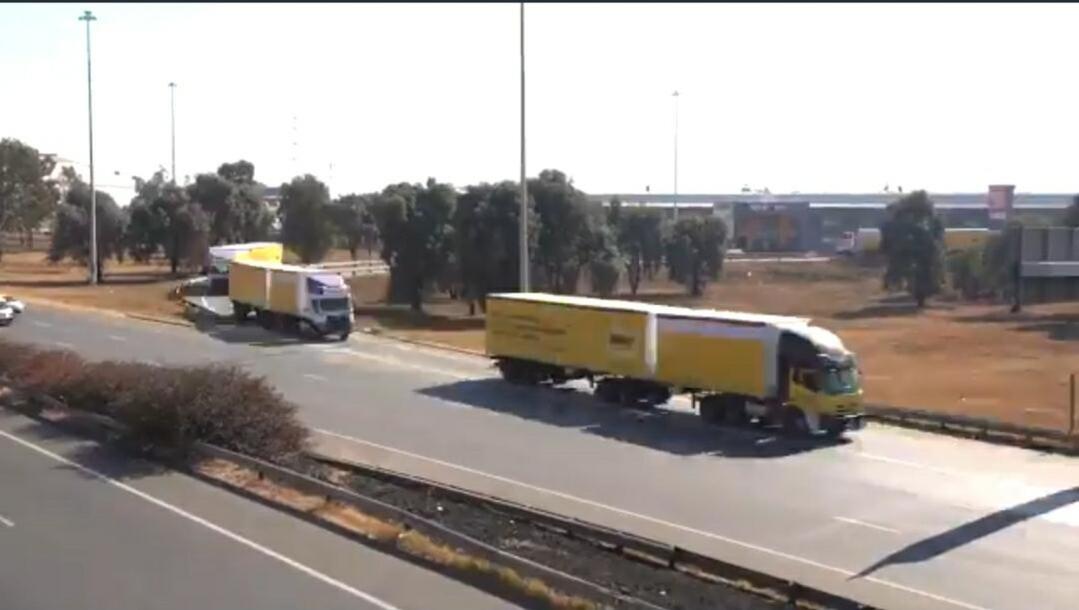 DURBAN – Massmart announced on Sunday that Builders SA trucks filled with grocery supplies would soon arrive in KwaZulu-Natal.
There has been a shortage of food in the province due to the unrest, with essentials like bread being out of stock and the public standing for hours in snaking queues at the stores that are open to purchase whatever is still available.
Massmart, which owns Game, Makro and Builder's Warehouse, made the announcement on its social media pages.
This follows 39 Massmart facilities being directly impacted by last week's violent and destructive criminal looting in KZN.
"We are pulling out all the stops. @BuildersSA trucks, filled with grocery supplies, heading for KZN. We will come back stronger!" read the tweet.
Speaking to Independent Media on Sunday, senior vice-president of Massmart group corporate affairs, Brian Leroni, said the group was committed to the market in the province and to investing in its business in KZN.
In a statement last week, Leroni said the Riverhorse distribution centre was one of the facilities affected.
"However, our central distribution centre network has built-in redundancy for scenarios that disrupt supply – and we have activated the related back-up plans. We are confident we have sufficient capacity in our current distribution centre network to fill any gaps in supply," he said.
Leroni said the group's immediate priority throughout this period had been firstly to ensure the safety of staff and secondly, to further secure physical assets.
"We have now shifted our attention to implementing plans to ensure the responsible and safe reopening of affected stores. Our commitment to the KwaZulu-Natal market and to invest in the sustainable growth of our business is unchanged," he said.
Massmart is committed to restoring damaged infrastructure and to protect the jobs of employees, he said.
"Importantly, we have also turned our attention to helping local communities rebuild and restore some of what has been lost. Specifically, we are working closely with Gift of Givers and Food Forward to whom we have committed an initial contribution of 90 tons of food, with more to come," said Leroni.
Fortunately, Leroni said, the group was in the final stages of the building of a new state-of-the-art distribution centre in the province, scheduled to open in fourth quarter of this year.
The gesture by Massmart coincides with Mandela Day, which is commemorated on Nelson Mandela's birthday, July 18, annually in honour of the late former South African president.
Massmart chief executive officer Mitch Slape said never had the spirit of Mandela been more important than it was today.
"I'm inspired by these words of Nelson Mandela. 'It is in your hands to create a better world for all who live in it.' The power is, indeed, in our hands. We will come back stronger," he said.