'We've got problems with the flow of coal. If the rain is consistent then our ability to manage becomes very difficult.'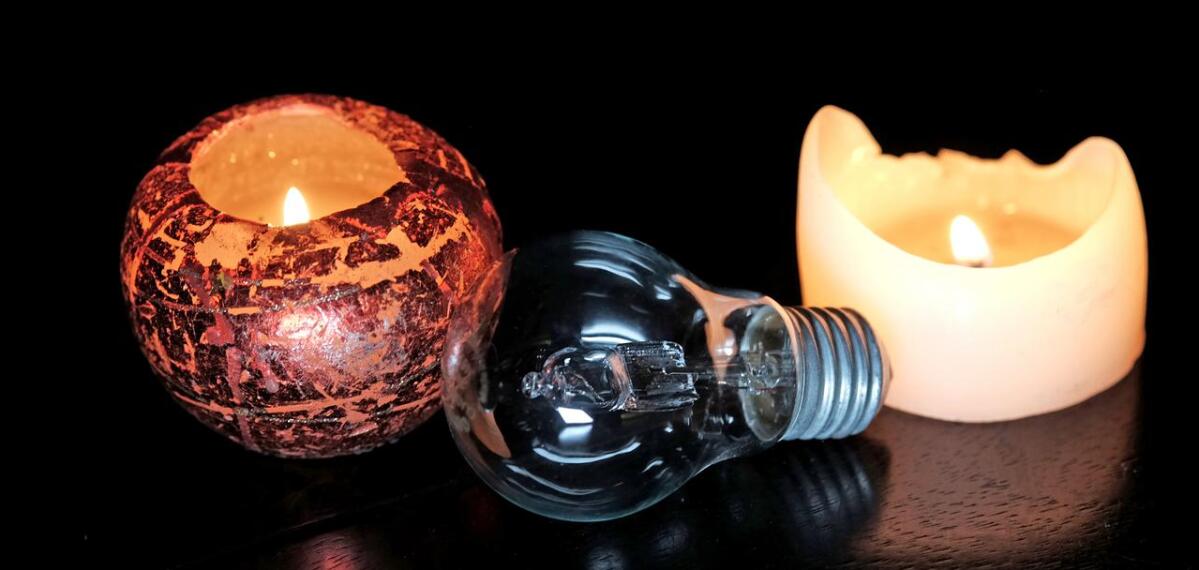 SOUTH Africans have been warned to brace for a cold and dark winter as embattled power utility Eskom predicts 101 days of blackouts in an extreme case.
On Sunday Eskom announced Stage 2 load shedding, which was increased to Stage 4 due to the failure of two additional generating units. On Wednesday, the country was scheduled to move down to Stage 3 load shedding from 10pm and this was set to remain in force until at least Friday morning.
Eskom currently has 5,124MW of planned maintenance, while another 16,519MW of capacity is unavailable due to unplanned breakdowns.
"We have done our assessments for the winter period, the big barrier ball is the level of unplanned. Today we are struggling to achieve the lower level of unplanned that we desire and it progressively increases to 37 days for winter. In the extreme it could be as high as 101 days but that is very far in the extreme. The main issue is that we have to redouble our efforts to contain the unplanned generation losses," Eskom group head of transmission Segomoco Scheppers said.
Group executive for generation Phillip Dukashe said there were concerns and issues with coal due to the rain.
"We've got problems with the flow of coal. If the rain is consistent then our ability to manage becomes very difficult. Some of our units were impacted by the recent rain and we had to constantly support them using fuel oil."
Eskom chief executive Andre de Ruyter said another big challenge was municipal debts standing at about R7.2 billion this financial year. He said this affected their maintenance plans.
Energy economist Lungile Mashele said the demand forecast for May, June and July is probably the highest seen in recent years.
"Winter demand is typically 32,000 to 34,000MW, however, this year forecasts are breaching the 35,000MW mark. Considering that Eskom battles to meet summer demand, which is below 29,000MW, we are in for a cold and dark winter."
Mashele said Eskom's biggest challenges included funding to carry out operations and maintenance, inability to procure directly, slow roll-out of the Integrated Resource Plan 2019 and lack of communication with their shareholder.
"All the issues related to procurement, for instance, have not been addressed by their shareholder, in fact their shareholder has not said anything about their performance or lack of it. In the short term we need a 'maintenance festival' as was run by Brian Molefe in 2015, it might be late for it now as we head into winter, but surely these are considerations for next summer.
"To enable this, planning is required urgently to streamline funding, resources, maintenance, training, procurement and costs. In the long term additional generating capacity alongside decommissioning plans is necessary," she said.
Energy Systems Research Group Director Professor Harro von Blottnitz estimated that blackouts might continue for another two to three years if the private sector steps in aggressively to plug the generation shortfall.
"Otherwise for a very long time – the Department of Mineral Resources and Energy and Nersa (National Energy Regulator of SA) have lengthy decision-making and approvals processes, which result in the pace of new generation being less than the addition of new power stations via formal monopolistic processes."
Von Blottnitz said it was possible that the country could face stage 6 due to the breakdowns at the old power stations that are independent of each other.
Local Government, Environmental Affairs and Development Planning MEC Anton Bredell said unexpected load shedding was extremely disruptive to all sectors of society.
He said they were committed to working with Eskom regarding municipal outstanding debt for electricity.