OPINION: It speaks volumes that more than 70% of the newly elected councillors are first-time councillors, writes Dr Harlan Cloete.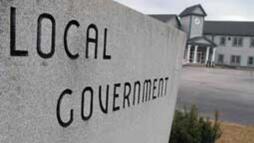 By Dr Harlan Cloete
LOCAL government is where people experience the love or indifference of the state. It is in the streets and the villages where citizens encounter an improvement in their material conditions or the lack thereof.
The dominant narrative in South Africa speaks of a local government that has lost the confidence of the populace by being unresponsive and callous, as evident in the low voter turnout in the November 1 local government elections.
In 2020/21, the auditor-general noted that the only thing that could save local government from the abyss was not more policies or politics, but ethical and accountable leadership. In other words, the behaviour of those elected and appointed to manage local government.
It speaks volumes that more than 70% of the newly elected councillors are first-time councillors. This presents a local governance challenge and an opportunity to undo and start afresh.
The South African Local Government Association (Salga) recently elected Bheki Stofile, the Speaker of the Matjhabeng Local Municipality in the Free State, as its president.
The conference theme was apt: Consolidating the Role of Local Government in Rebuilding Local Communities to Meet Their Social, Economic, and Material Needs.
I was invited as panellist to debate and engage on repurposing the local government professionalisation model to achieve a capable local government system.
In the competency regime, an individual is deemed competent if they have a combination of knowledge (subject matter and theory of a subject), skills (the ability to demonstrate application of theory), and attitude (behaviour traits).
Professionalism starts with the behaviour of individuals. Being on time, returning phone calls, customer service (remember Batho Pele!).
Having a degree therefore does not make an individual competent or a professional.
The latest report from Corruption Watch concluded that most of the corruption takes place in the office of the municipal manager. What does this say?
The municipality is as strong as the people working within it, and culture (professionalism) is shaped by what the organisation allows or does not allow, and what it encourages and discourages.
If there is no consequence for poor performance, then this becomes the dominant culture and narrative.
I am afraid that we neither have a policy problem, nor a money problem in South Africa.
I was told about a municipality that received a skills development allocation for eight projects to the value of R5.4 million, but it could not manage these projects effectively, and the money had to be returned.
And again, poor people bear the brunt of one man's laziness. The sad reality is that there will be little or no consequence. This is unacceptable.
What must be done to ensure a more professional approach at the coalface of state delivery?
I suggested five things:
Salga must support municipalities to implement the revolutionary Municipal Staff Regulations that will come into effect on July 1 this year. This must be conducted through research that bridges the gap between theory and practice, leading to new knowledge. I am talking about research that disrupts the dominant narratives that liberate people. Evidence-based research and practice.
Councillors must be included in the work skills plan of municipalities – the objective of the 22-year-old Skills Development Act is to ensure lifelong learning for the employer and the employee. The learning curve for councillors will be steep. And just when they think they understand the complexities of local governance, then the term is over. Those tasked to oversee must be capacitated through a variety of learning tools. How do we explain that after 28 years of democracy, we have people in the employ of local government who cannot read or write? The time to implement recognition of prior learning is now – education and affirmation of blue-collar workers, in particular, is a pathway out of poverty.
A single district-wide plan for human resource development must be implemented. The government's commitment to the District Development Model (DDM) "one plan" is applauded. But what is needed is a "one plan" for all human resource development activities as envisaged in the Capacity Building Hub of the DDM. In this way, innovation is accelerated through learning circles and shared knowledge.
The need to showcase success and to change the dominant narrative. In August last year, I started a weekly podcast called "Great Governance ZA" – why, you ask? To change and challenge the dominant narrative. My podcast introduced me to some incredible professionals, such as former municipal manager of the Midvaal Municipality, Sarah Vilane, CFO Bonisiwe Klaas from the Moretele Municipality, Roderick Williams from the Overstrand Municipality, and Kenneth Fourie from the Senqu Municipality, who rose from intern to CFO. I asked them about their secret – ethical and accountable leaders. Therefore, we must continue to showcase success. If we are serious about social change, then we must go about finding the right tools to disrupt dominant narratives.
University as an active partner and knowledge builder. We must bring the university closer to society. And that means relooking at the curriculum and making sure that we address the wicked problems through the lens of activist research and practice. Gramsci (1971) reminds us that academics committed to justice can no longer consist of eloquence, but must exist in active participation in practical life, as constructor, organiser, permanent persuader, and not just simple orator. This implies that if I am educated and paid to theorise and analyse, I have a higher duty to use my awareness, academic power, and access to join in solidarity with others to struggle for authentic social change.
South Africans are rightfully angry at the state of local government. Let us find the courage to act on our anger by playing our part to build a strong local government sector.
For academics and the whole of society to be involved in the renewal process as active participants in the quest for social and material change. This task is too important to leave to politicians.
* Dr Cloete is with the Department of Public Administration and Management at the University of the Free State. He is the founder of the "Great Governance ZA" podcast.