The community are up in arms because the Premier and MEC were not available to address their grievances.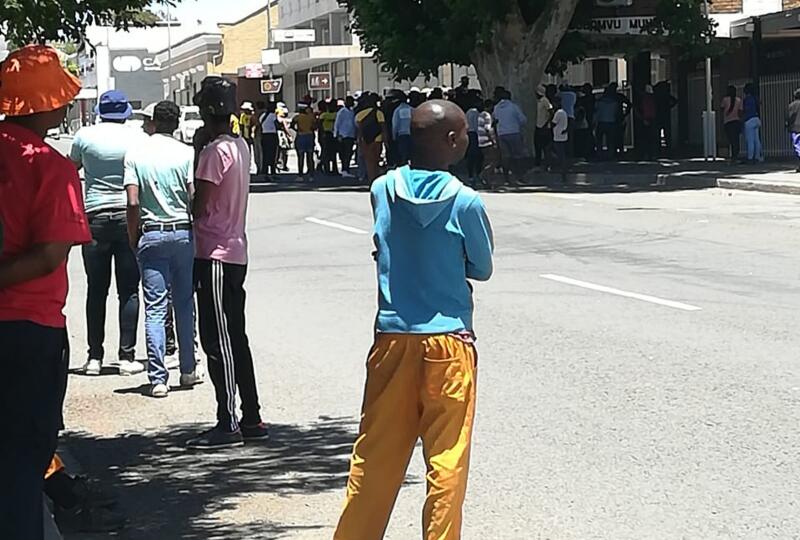 COMMUNITY members from Colesberg, Noupoort and Novalsport burnt tyres and went on the rampage during a march that was planned to proceed to the Umsobomvu Municipality on Friday, after they discovered that the Premier Dr Zamani Saul and the MEC for the Department of Co-operative Governance, Human Settlement and Traditional Affairs (Coghsta) Bently Vass were not available to address them.
It was reported that a shop was looted in the process, while rubber bullets were fired to disperse the crowds.
They stated that about 800 people participated in the march and that protest action would continue until they received answers from the relevant individuals.
"The community was provoked when they were told that no municipal official was going anywhere. Implicated officials should be immediately suspended."
Community members from Noupoort, Colesberg and Novalsport stated that it was painful that the Premier had appeared to have forgotten commitments made to root out corruption.
"Comrade Premier it is so painful that today you guys are silent when the people of this town are crying because of rampant corruption at Umsobomvu Municipality. Not so long ago you and your cabinet were here and this very community raised this issue of corruption. Your MEC promised to investigate and report back to this community, but until this day you guys are mum.
"You promised us that your administration will fight corruption wherever it manifests but we are yet to see that."
They pointed out that when residents of Petrusville were left in the same predicament, Saul and Vass had responded swiftly.
"Maybe it's because it's your hometown. Once again people of Colesberg are crying and no one seems to care, tell us leadership are we on our own or what?"
At the beginning of the month a memorandum was handed over at the municipality urging that council be dissolved and that a forensic investigation be conducted at Umsobomvu Municipality.
Community members said that 14 days had passed without any response to their grievances.
"Only the mayor, municipal manager and representative from Coghsta were there to address us on Friday but they have no authority and cannot make decisions. To date, no forensic investigation has been done. The municipal manager should be suspended pending an investigation into corruption at the municipality. The community became angry and started burning tyres. The police fired rubber bullets to disperse the crowd and people were arrested. The Public Order Police from Kimberley, De Aar and Upington were on the scene."
They added that despite a Hawks investigation into the theft of a substantial amount of money that was alleged to have been defrauded from the municipality in February 2019, no further action had been taken.
"Officials are not facing any repercussions while corruption is thriving. An amount of R5 million was either lost or stolen from the municipal coffers, yet only one junior official was arrested. We demand the full disclosure of the finances at the municipality."
Police spokesperson, Lieutenant-Colonel Dimakatso Mooi, stated that four people were arrested for public violence in Colesberg after the entrance to Kuyasa was barricaded with stones and burning tyres.
"It is alleged that protesters marched to the local municipality to get feedback on the memorandum they handed over on November 3. The group was not happy with the feedback and they marched to Kuyasa where they barricaded the entrance to the location with stones and burning tyres. One shop was allegedly looted in the process. Police had to use stungranades and rubber bullets to disperse the group that was pelting stones at the police."
She added that the Colesberg police and public order police members were currently monitoring the situation.
"An application was made for a march in Noupoort for Friday November 20 and only seven people pitched therefore the march did not continue."
No comment was provided by the Premier's Office at the time of publication.
Coghsta indicated that they were still awaiting feedback from officials who had travelled to Colesberg on Friday, before they were able to respond to media enquiries.