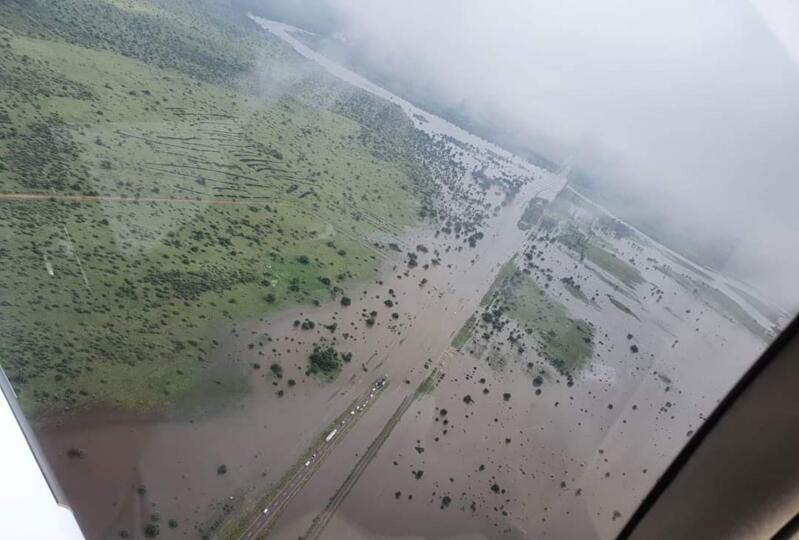 THE NORTHERN Cape provincial government, led by Premier Zamani Saul, will today visit the John Taolo Gaetsewe (JTG) district to assess the damage caused by heavy rain and floods in the area.
Saul, during a press conference on the roll-out of the Covid-19 vaccine, indicated that his executive team will assess the damage in the area and determine how to assist the residents.
He said the executive will also investigate whether there will be any challenges with the roll-out of the vaccine in the area.
"The rain has caused major damage in the area and we will make a thorough assessment. The distribution of the vaccine will start on February 10, 2021, and heading to the district will give us a picture on the challenges in order for these to be addressed, said Saul.
The mayor of the Joe Morolong Municipality, Dineo Leutlwetse, said the area had been declared as a disaster area following the flooding of several roads and houses as well as the collapse of bridges.
According to the police 12 people travelling in two separate vehicles were saved on February 4, 2021, after their vehicles got trapped in floods between Taung and Vryburg.
"Following heavy rainfall the road between Taung in the Northern Cape and Vryburg in the North West was flooded. Twelve people in two separate vehicles were trapped and, through the tireless efforts of the police's K9 and diving units, in partnership with the fire department, all 12 were rescued. The road is currently still closed," the police said in a statement.