"I suppose they can say the same thing, and now it's two teams having a go at each other."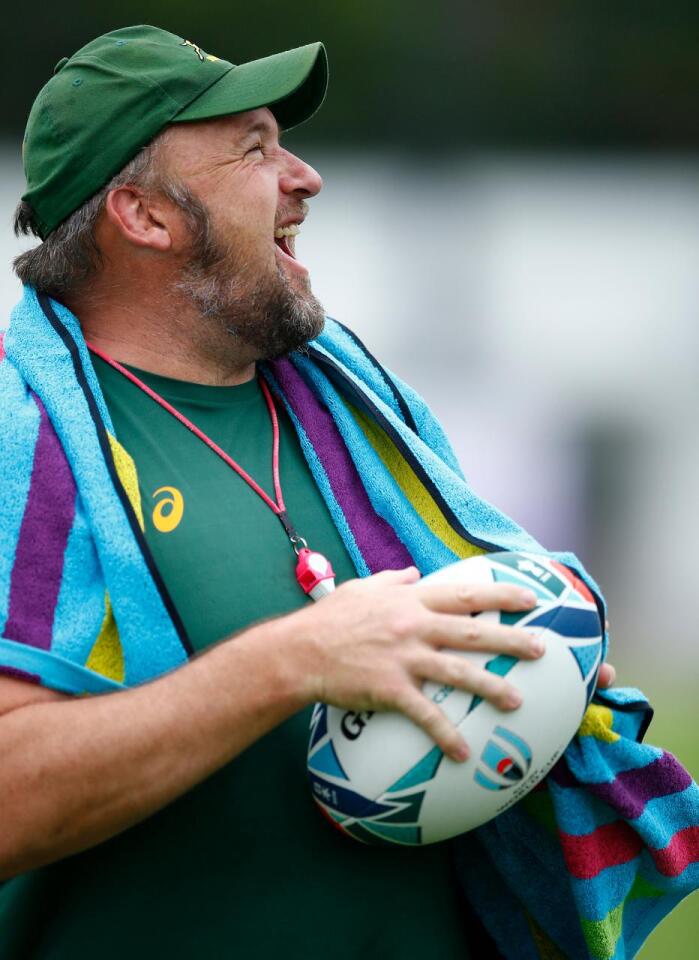 SPRINGBOK assistant coach Matt Proudfoot reckons playing the team they "want" on "neutral ground" bodes well for the Boks as they aim to end their four-match losing streak against Wales in their World Cup semi-final clash on Sunday.
The Boks last met Wales in Washington DC last year, when Bok coach Rassie Erasmus went for a split-squad approach. While the Boks fielded a second-string team, Wales also put out a 23-man squad that wasn't their most recognisable.
The Boks went on to lose the match, and this time Proudfoot is looking forward to meeting the Welsh "with a full squad to pick from".
"We've played three matches in Cardiff, and one in Washington, where we had to juggle the two teams because we had England the next weekend. So, it's nice that it will be on neutral ground, and we've got a full squad to pick from. That really bodes well for us – we've got the team we want, we are on a neutral ground.
"I suppose they can say the same thing, and now it's two teams having a go at each other."
Wales' quarter-final match against France was a tough one, and a match that the French seemed set to win until they were brought down to 14 men thanks to a red card.
Wales managed to score a late try to steal a 20-19 win, and having played in such a tough game is something that could help the Six Nations champions this weekend, according to Proudfoot.
"The one thing that they will have is that they will understand they can win a game from a tough situation," he said.
"That will be probably be foremost in their minds. That's how it will be in ours as well, as we came from a very tight half-time, and the players stuck to the plan, got better at it and pulled the game away."
The Springboks themselves struggled at times against Japan in their quarter-final contest, especially in the first half, before they dominated the hosts with their power game after the break.
After going into half-time at 5-3, the Boks produced a beautiful piece of play in the second half, putting on show a 50-metre maul which resulted in a try for Faf de Klerk.
While that maul was seriously impressive, it's the fact that the team showed that they can "push for pressure points" that pleased Proudfoot.
"That maul was a fantastic moment in the game. What I was pleased about is that when the opportunity presented itself, the pack took it.
"That's something I've been really proud of – to see them really pushing for pressure points, and when they feel they can have a crack, they flood that situation."