Six of those killed were children, along with three adults.
Cape Town – Police have recovered a ninth body from the debris of a deadly blaze that turned a holiday stay into a nightmare for three local families.
Six of those killed were children, along with three adults.
The fire broke out at the Blinkwater Lodge in the Kalahari while they were sleeping on Sunday.
Wilmien and Frans Davin, along with their baby Ben, survived the fire. Their children Frans-Jan and Iza were killed in the blaze.
Frans is currently fighting for his life at a hospital in Cape Town. Hendri Carstens, who initially survived and was taken to hospital, died on Sunday night.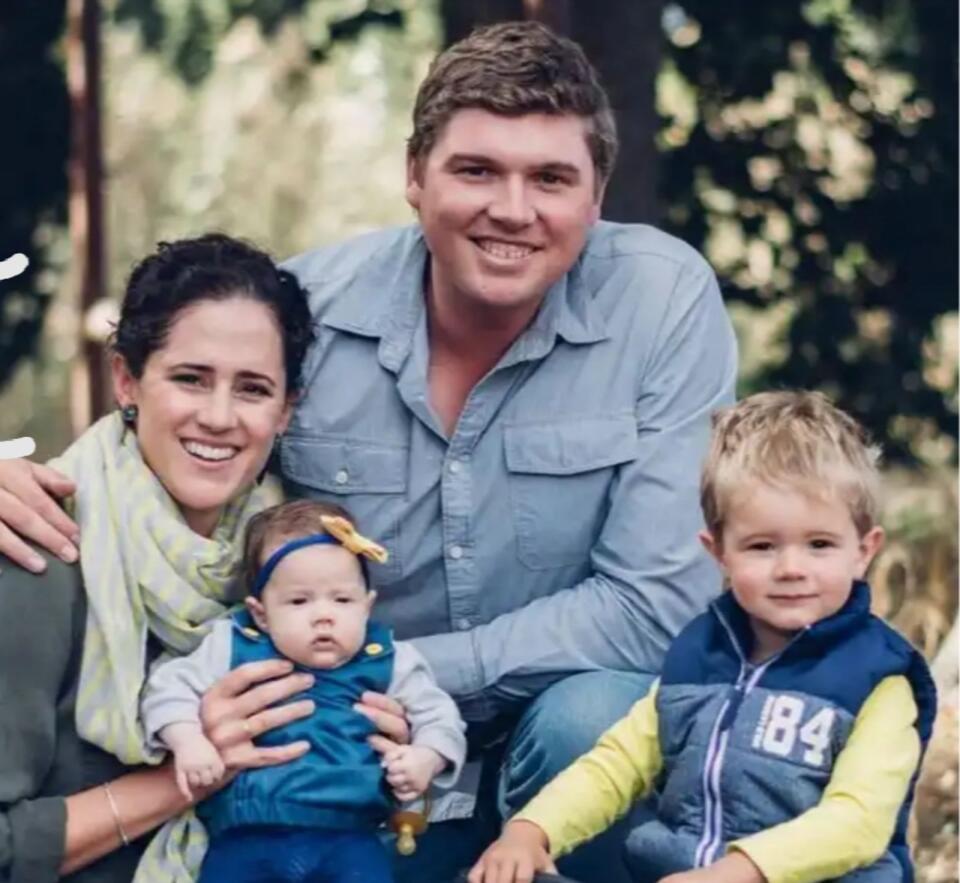 His wife Dane and their two sons Pierre-Johan and Magiel were also killed.
Madelein Bauer was unharmed in the fire, but lost her husband, Stefan, and her two daughters, Inge and Elne.
The holiday lodge is located near the Kgaligadi Park in the Northern Cape.
Northern Cape police spokesperson, Brigadier Mohale Ramatseba said on Monday search and rescue teams went back to look for the missing body of one of the children after eight bodies were initially recovered.
"The search and rescue team found some remains and the forensic investigator will determine the identity of the remains.
"The forensic fire investigator will also investigate the scene to determine the cause of the fire. The cause of the fire is unknown at this stage."
He did not give the ages of the deceased.
Condolences have poured in for the affected families from Koue Bokkeveld, a mountain range in the province.
In a statement, the Prince Albert Dutch Reformed Church, which some of the families attended, said its members were praying for them.
Pastor Jan Grobbelaar said: "My heart is broken. There are times in your life when things happen to us and it just doesn't make sense if you try to understand them.
''Our comfort is that God is still with us and the families from Hamlet congregation (The Davin family and Cartens family) and their friends from On-the Mountain congregation (the Bouwer family) who were at a guest house in the Kalahari.
''We pray that the Lord touches Frans and Hendri with healing. We pray for the families that the Lord will fold them in His love. We pray for their parents, friends and community."
The Dutch Reformed Church congregation in Robertson East posted a message of condolence.
"Hendri, Frans' friend, just passed away. It seems there was too much internal damage. May our Lord hold and comfort these people tightly.
''Please keep praying for Frans and their friends. They were flown to Cape Town. Frans is on a ventilator and has burns to 80% of his body."
Stefan's former High School, Paarl Gimnasium, also posted a tribute, conveying their condolences to the families.
"Our hearts go out to his wife Madeleine, his sister Heike van den Berg and his parents Hartmuth and Kitty Bauer and the rest of the Bauer family (at) this time. May God wrap his arms around you and comfort you."
Cape Times