According to the regional secretary pickets will continue throughout the week.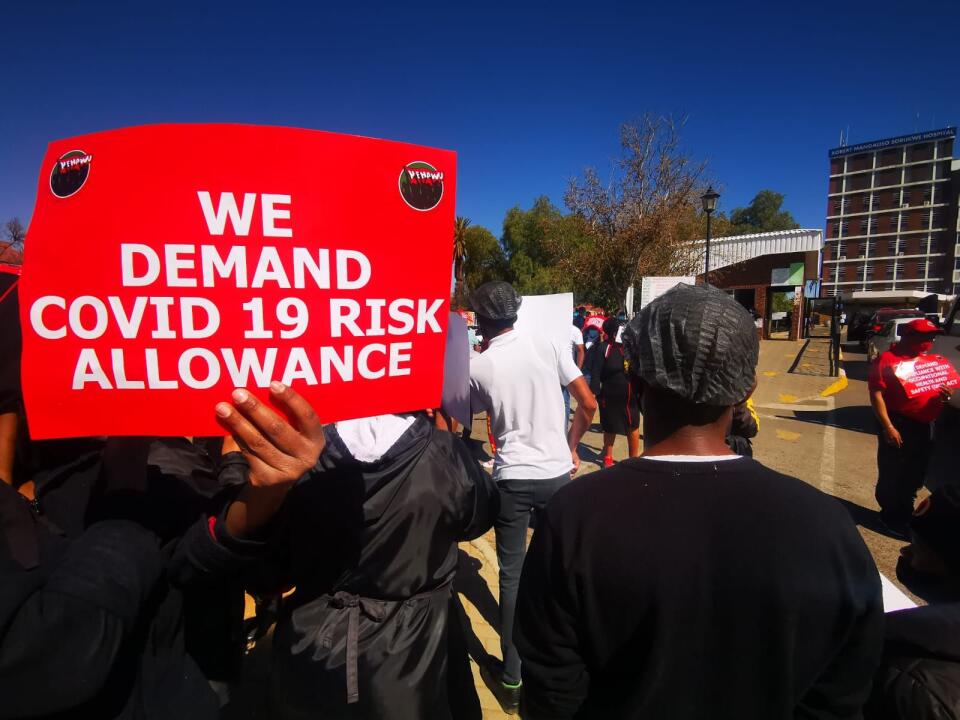 MEMBERS of the National Education, Health and Allied Workers Union (Nehawu) in Kimberley picketed outside the Robert Mangaliso Sobukwe Hospital on Monday, in preparation for the planned full-blown national strike on September 3.
The Regional Secretary of Nehawu, Molemo Molemo, said pickets would continue in all sectors represented by the union throughout this week in order to highlight several challenges faced by frontline workers, including non-compliance with Covid-19 regulations and the failure by the government to implement salary increases.
"We have noted in various instances the non-compliance of Covid-19 regulations in particular with the provision of personal protective equipment (PPE) for workers, the delay in the establishment of functional Occupational Health and Safety Committees and the failure by the government to increase public servants' salaries.
"The demonstrations are aimed at ensuring the safety of all members and are also in response to the employer's dismissive attitude regarding the safety of the workers," said Molemo.
He said the pickets would be conducted during lunchtimes across the Province this week.
"All branches of the union will join hands during these demonstrations. Pickets will take place throughout the entire region. We will also form motorcades to local clinics and hospitals in the Province to show our appreciation for frontline workers," he said.
The Provincial Chairperson of Nehawu, Jacques Cupido, urged all members to abstain from work on the day of the strike.
"On the day of the national strike, September 3, we call for a total withdrawal of labour from all our members. No member will report for duty on that day. We will be marching to the Office of the Premier where we will hand over a memorandum stating all our grievances. It is time that the cries of the frontline workers are heard," said Cupido.
According to Health Minister Dr Zweli Mkhize, about 240 healthcare workers from both state hospitals and private facilities nationally have succumbed to Covid-19 as they battled in the frontline to save thousands of patients.
With more than 11 000 people having died from the disease in the country, health facilities have seen critical staff shortages.
Health workers have experienced personal protective equipment insufficiency in the wake of the Covid-19 pandemic.