ANC in the Northern Cape welcomes decision after "explicit video" goes viral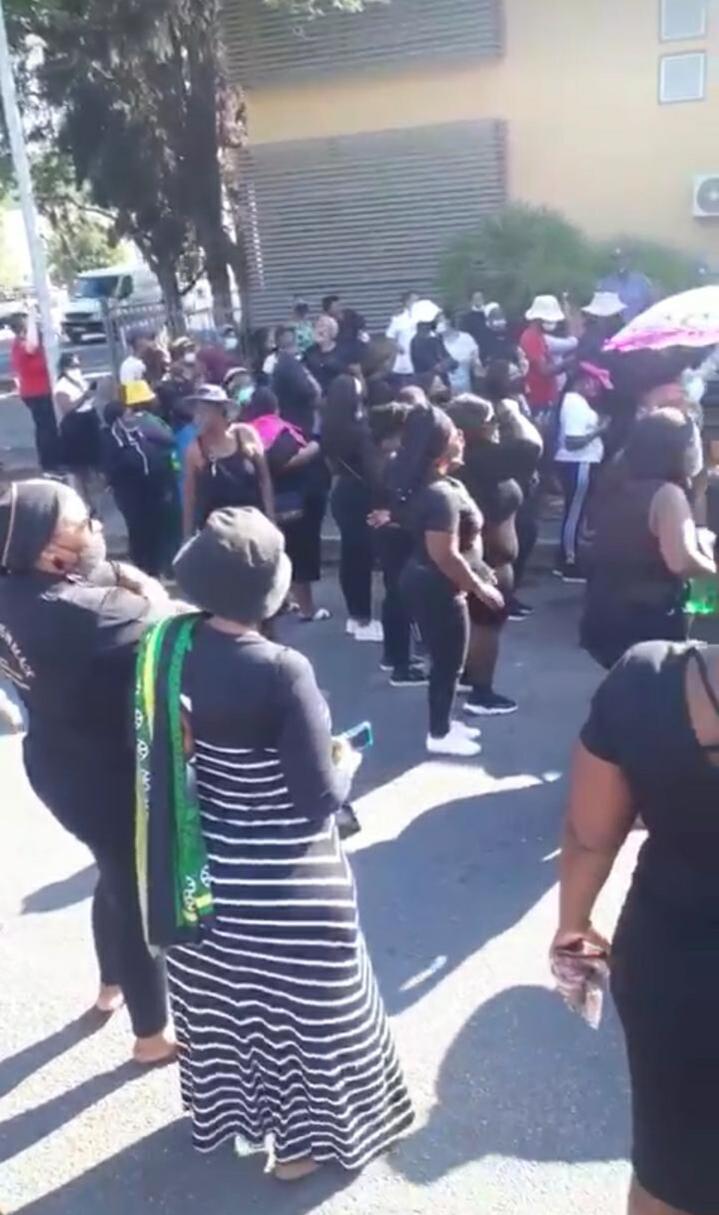 THE ANC in the Northern Cape has welcomed the resignation of Moses Moalusi as Speaker of the ZF Mgcawu District Municipality in Upington after an explicit sex tape of him was circulated on social media.
A memorandum was handed over by community members to the ANC district offices and ZF Mgcawu District Municipality on Tuesday calling for his immediate removal as Speaker and councillor, as well as his expulsion as an ANC PEC member and the party.
The memorandum pointed out that the sex tape scandal came "hot on the heels" of a voice note involving Moalusi, who allegedly uttered "anti-coloured and anti-ANC" statements regarding officials who were employed at the municipality.
In a press statement from people in the ZF Mgcawu district, it was indicated that "non-racialism was a bedrock principle of the ANC, where it was unbecoming" of an ANC PEC member and Speaker of the district municipality to make these utterances.
It indicated that it served to "divide members and alienate coloured members who were loyal to the ANC".
The statement said Moalusi's comments were "degrading and disrespectful to the ANC" as it served to undermine non-racialism and the building of an inclusive South Africa.
Calls were made for the ANC PEC to act decisively against Moalusi and the "retention" faction, who were campaigning for the removal of the ANC provincial chairperson, Dr Zamani Saul, and the ANC provincial secretary, Deshi Ngxanga.
Ngxanga said on Wednesday that Moalusi's resignation followed his temporary suspension from the ANC due to his "explicit video that went viral".
"The ANC views his decision to resign as political maturity and willingness to bear the consequences of his actions. The ANC further condemns this incident in the strongest terms and views this video as offensive toward women, especially during a time when our country is confronted with gender-based violence," said Ngxanga.
He added that the ANC was "extremely disturbed" by the incident.
"An internal disciplinary process will commence soon to finalise this matter. It is an unfortunate situation and goes against the values of humanity and that of the ANC.
"The ANC views this matter in a serious light as it goes against the values of our organisation. Comrades should always conduct themselves in a proper manner that does not stand in conflict with the values and good name of the ANC. We have the collective responsibility to guard and uphold the values as espoused in the ANC constitution."
ANC provincial spokesperson Tshepo Louw indicated that Moalusi was not permitted to hold any position in the organisation, as his membership was temporarily suspended pending an internal disciplinary process.
He did not respond to media enquiries surrounding the alleged racist voice clip.