You'd never know it at a glance, but the future of the ANC is once more at stake.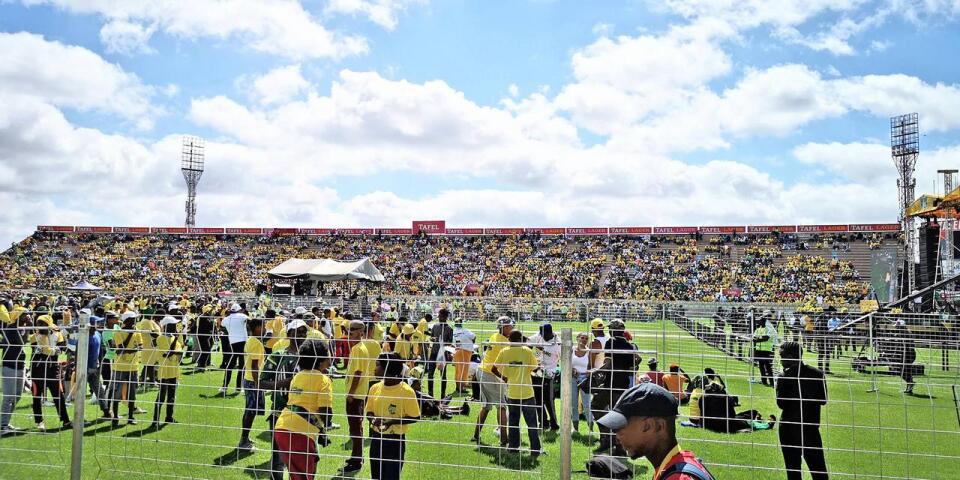 YOU'D never know it at a glance, but the future of the ANC is once more at stake.
The upcoming local government elections could trigger another breakup of the party, saddled with corruption, factionalism and the lack of decisive leadership.
Yet ANC leader Cyril Ramaphosa barely mentioned any practical measures to excise corrupt individuals from his party and the ranks of government when he delivered his January 8 statement in Kimberley.
I was curious to hear how the ANC would proceed.
However, the lack of detail led to yet another disappointment in Ramaphosa's style of leadership, which is shy to confront serious challenges facing the party and, by extension, the country at large.
Regrettably, this inattention to detail in Ramaphosa's message ignores the looming existential challenges ­facing the country, which is teetering on the edge of an economic cliff.
The worsening recession has accentuated threats to South Africa – along with many other wider problems in our politics – that were gathering well before Ramaphosa assumed the leadership of the ANC and the country post Jacob Zuma.
Ramaphosa's early days in office raised hopes for a revival of a caring party and a caring government. Perhaps, as some political commentators have warned, Ramaphoria is fast turning into a disappointment for those who had hoped for more than a repeat of lukewarm assurances to "build a movement united in action, by healing the divisions within our organisation and alliance and placing the interests of the people above all other interests".
Many South Africans know by now that if those opposed to his candidature for party presidency regain control at the ANC's national general council in June, which they are working hard to do, they will claim a mandate to reformulate the party's plans and priorities. The ever-present possibility that Ramaphosa might eventually cease to be the driving force in the ANC does not emerge from a cloudless sky.
ANC secretary-general Ace Maga-shule has been clear since the last national conference that Ramaphosa's influence in the ANC might not last or extend beyond a single five-year term.
Some individuals in the ANC with links to state patronage continue to revolt against Ramaphosa's previous calls for clean government.
Yet decisive steps to weed out corrupt individuals from the party's cadre deployment lists form no part of the much-anticipated message.
There is hope that perhaps Ramaphosa's leadership in dealing with political, social and economic challenges facing South Africa could improve in the coming weeks leading to the re-opening of Parliament.
But don't hold your breath, especially not on a level that remotely measures up to the seriousness of what might be so imminently at stake.
The internal ANC battles dominate what happens in the government so much that separation of party and state is disappearing in our politics.
As so often, much of the ANC treats the rest of South Africa with what one might generously call a calculated and studied air of neglect.
Right now, however, that habit of neglect is potentially lethal given the increasing state of polarisation in our country's politics, which is likely to be magnified in the run-up to next year's local government elections.
I was curious for details about the renewal of the ANC as the most effective force for social change, preparations for a decisive local government mandate, strengthening governance and tackling corruption. But there was no discussion about the consequences of the ANC's failure to decisively address outstanding problems and implement recommendations presented to its leadership over the past decade.
As a result, there is an extremely real possibility that, by next year's local government poll, the ANC-led tripartite alliance as we know it might no longer exist.
The SACP could by then have resolved to contest the elections under its own manifesto.
Many more ANC members might have resolved to ditch the party and contest as independent candidates. Sadly, many more lives might have been lost by then because of escalating intra-party conflicts. But you would hardly know any of this from the January 8 statement.
For without decisive leadership and believable voices to speak for a united approach to tackle the challenges we face, the Republic, as we might be about to discover, could soon be past saving from sinking into political ­anarchy.
Nyembezi is a
researcher, policy analyst
and human rights activist.