Residents up in arms after farmer moves livestock to relative's backyard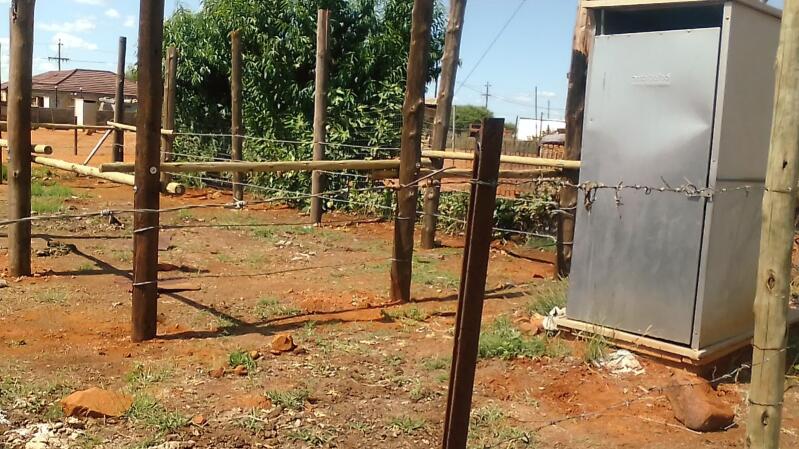 THE RESIDENTS of Ditshoswaneng in Warrenton have raised concerns about their health after a kraal was erected in their settlement.
It is believed that the owner of the kraal does not reside in the settlement and has used a relative's backyard to accommodate his livestock.
Local residents have accused the owner of arrogance after they tried to reason with him about the stench caused by the animals, especially after the recent rains.
One of the residents said on Tuesday that the owner had apparently started moving his livestock from his farm to the backyard due to theft.
The concerned residents said that they had asked the Magareng Municipality to impound the animals, but instead the number of animals has increased.
They said that following their complaints the municipality sent a delegation to do an inspection and to meet with the owner of the livestock.
"We have not heard anything on the outcome of the meeting and instead we see him expanding the kraal," said one of the residents.
"We are in a pandemic, where we have to adhere to the Covid-19 regulations, while he seems to be untouchable and risking our health.
"When we complained, he threatened that he will bring all his livestock, including his pigs," said the resident.
"The disturbing part is that he does not even sleep here but at his farm residence while we have to put up with this."
The ward 1 councillor, Thapelo Mokola, said that he is aware of the problem and that the municipality is busy addressing the issue.
Mokola said that they have had several meetings with the owner, who claimed that his livestock was being stolen from his farm.
He added that the owner had assured them that the animals will be removed soon and returned to the farm.
"We commit to assisting the community as we understand their complaints, especially under these trying times where their health is at risk," said Mokola.
"When you are given a farm it is not our problem if you experience theft. It is your responsibility to ensure security and open a case with the police to assist in that regard."
Mokola added that they plan to hold a meeting with all farmers in the Warrenton area in an effort to address the issue of animals roaming free and obstructing traffic on the N12.
"That is a national road and those animals cause fatal accidents on that already busy road."
Despite attempts by the DFA, the farmer could not be contacted for comment.