Black market traders are cashing in on the plight of smokers desperate for their next puff … no matter if its a brand name or not.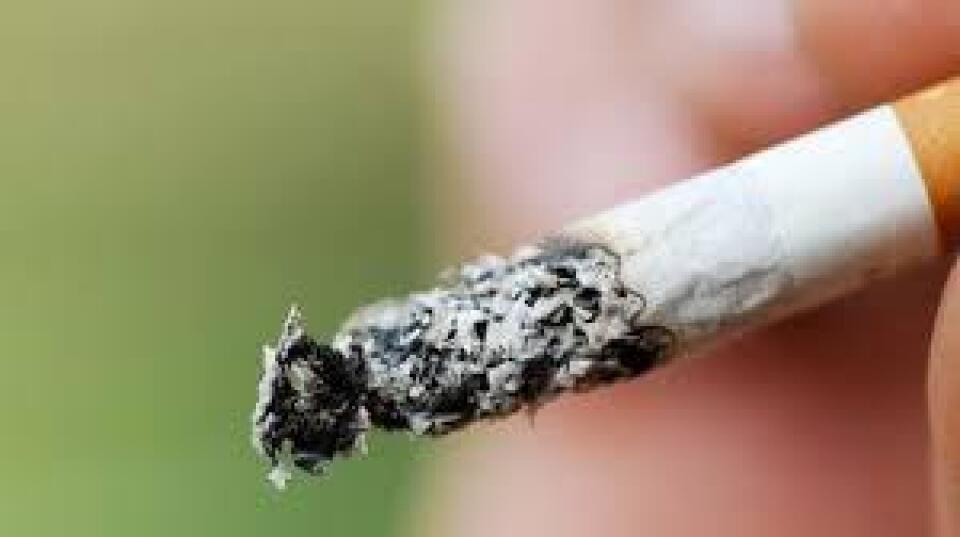 THE TOBACCO ban has seen an explosion in the illicit-cigarette market, with Kimberley smokers paying up to 10 times more for cigarettes than they did prior to the lockdown.
The announcement of the extension of the ban on cigarette sales by President Cyril Ramaphosa on Sunday night, while criticised by smokers, has proven to be good news for black market traders, who are cashing in on the plight of smokers desperate for their next puff.
Many smokers in Kimberley have indicated that they will pay whatever it takes to buy cigarettes, even for unfamiliar and "unusual" brands, rather than be forced to give up.
Smokers yesterday questioned why the ban on the sale of alcohol will be  lifted when the country goes into lockdown Level 3, but not the ban on cigarettes.
A smoker from Galeshewe said yesterday that he had recently paid R170 for his regular pack of 20 Dunhill Courtleighs, which he was paying R45 for during the first week of the ban – almost seven weeks ago.
"This is the same shop where I regularly buy from but I had to accept the higher price, believing that it would only be for the next week or two until the ban was lifted under Level 3 – but this was not to be," he said.
"One packet only lasts for about three days. When I went back to my supplier recently he was only prepared to sell me five loose cheap cigarettes for R50..
"I know the traders are taking a massive risk selling us cigarettes because they stand to lose their entire stock and face massive fines.
"I had really hoped that by next week, we could stop acting like criminals and buying illegally on the sly at ridiculous prices – but that was until the Minister of Cooperative Governance and Traditional Affairs, Dr Nkosazana Dlamini-Zuma, extended the ban on tobacco products.
Another city resident said she could kick herself for not rushing out to the shops to buy cigarettes when the ban was temporarily lifted by the president on April 23 … before the government reversed its decision just a day later.
"A packet of cigarettes has now gone up to R300. That means that a carton, which usually lasts me for a month, costs R3 000. I cannot afford this as I am a pensioner," she said.
"I do not understand why smokers are being punished. According to the experts, most of us are going to get the virus at some stage. I am going to die anyway because I am old. I should be allowed to smoke so that I can die in peace … and happily."
The elderly woman's 18-year-old grandchild indicated that it was impossible for her granny to quit smoking at this stage of her life. 
"She raised my parents and us grandchildren. She has tried to quit many times before but she hasn't been able to. I remember at some stage she suffered serious migraines and my father, who is a pastor, took her to the doctor twice. On her return from the second doctor's visit she called the family together to announce that she would never survive without smoking," said the grandchild. 
She added that the family ended up contributing towards the cost of her cigarettes to keep her happy.
Another 60-year-old woman said she has been smoking since high school and had never been so desperate to get hold of cigarettes before.
"I have never had alcohol and have always regarded smoking as a form of enabling me to socialise with people as I have always been a shy person. It felt good to share a cigarette with someone and share a conversation," she said.
Another resident said that the only thing that kept him sane throughout the lockdown was smoking.
"There is always a way of getting cigarettes, even though it is illegal. We currently survive on loose draws. It depends on who you know. Most of the suppliers are foreigners, who use locals to identify customers," he said.
"We do not even care what brand of cigarettes they are or where they were manufactured. What matters to us is the taste of the tobacco.
"It is time for the government to come to its senses and allow smokers to make their own decisions about their health. This is at our own risk. We don't even know what we are inhaling in these cheap cigarettes but we are prepared to take the risk because we are so desperate."
According to the resident, his supplier has many customers from all over the city. "We do not care where he gets the cigarettes from but he always has them in stock."
"His prices differ, depending on the risks he takes when delivering the goods."
He added that the "risk cost" is set to increase as law enforcement officials are expected to make more cigarette busts. 
He indicated that smokers could no longer insist on name brands as there were currently only "foreign" brands available on the black market.
"It has become so bad that it sounds stupid to even ask for the ordinary brands. The suppliers also see it as a trap once you name them. We now know about Sahawu' Shashu, Caezar and the RGs.
"If the government one day decides to lift the ban they will find the market trampled and they will only have themselves to blame," he concluded.