A store at the North Cape Mall was robbed of about R500,000 worth of jewellery by three armed men.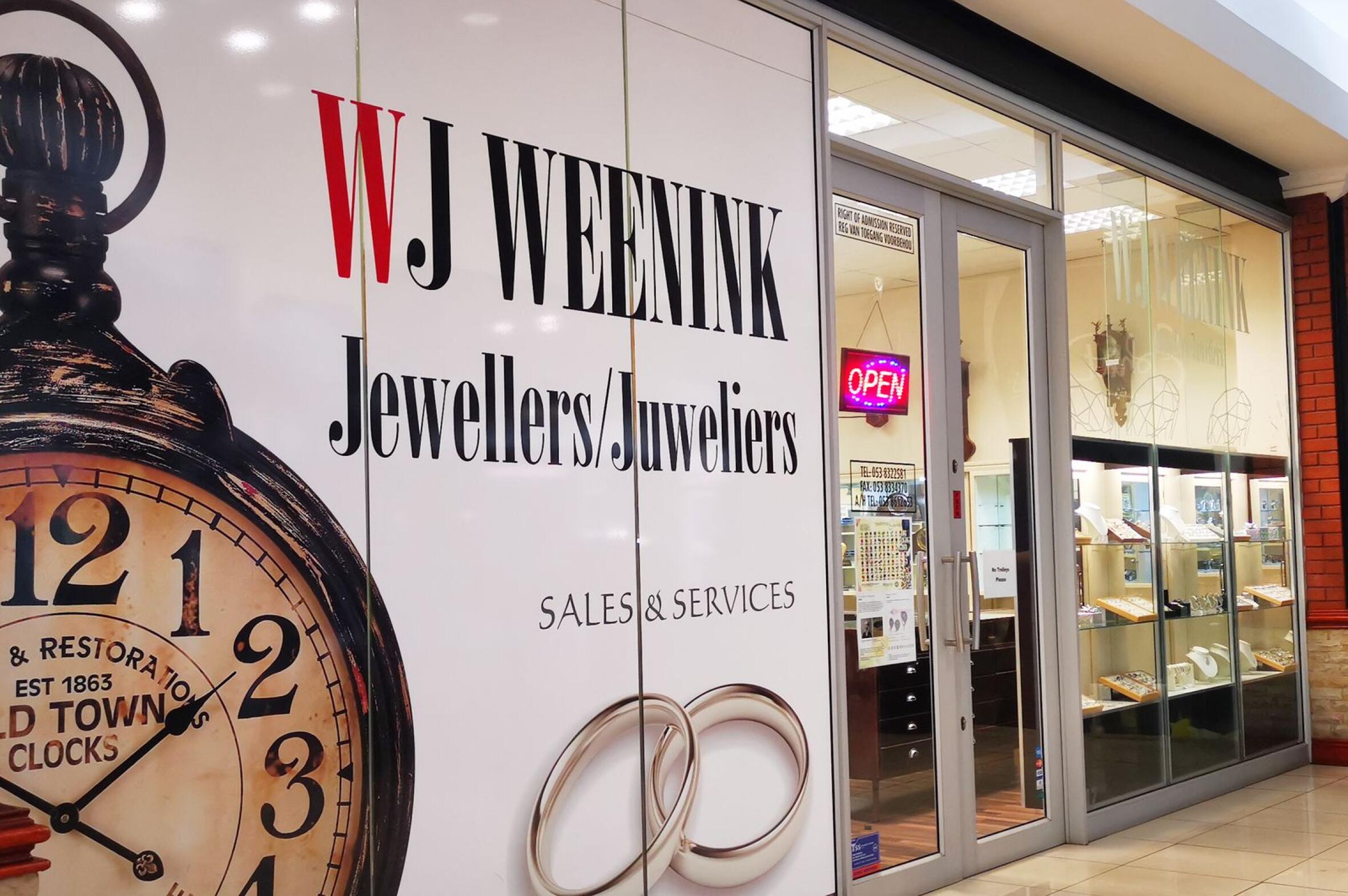 A KIMBERLEY jewellery store, Weenink Jewellers at the North Cape Mall, was robbed of about R500,000 worth of jewellery after three armed men held up staff members at gunpoint on Saturday.
According to the owner of the store, Jan Weenink, three men approached the store, with two of them entering the store and the third "standing guard" at the entrance to the store.
"It was about 11am on Saturday morning when the two men entered the store. They showed the two ladies inside the store their guns and told them to keep quiet. They were dressed in black clothing. They also had face masks on, caps on their heads and mirrored sunglasses. The one man was standing outside at the door of the store. The two men in the store went behind the counter and took out the trays that contained the gold jewellery," said Weenink.
"Nobody was even aware of the incident. The mall security footage showed that the man by the door showed one of the mall security guards his weapon when the security approached him. The security guard backed off. The men walked out of the mall without any hassle."
Weenink added that the robbery was the first he had experienced at the mall.
"I have had incidents in the past where people used to smash the window of the store and grab the jewellery, but that was when I was trading in the central business district (CBD). This was the first time we had a robbery at the premises at the mall. We have been trading from the mall for eight years and this was the first time such an incident occurred.
"What is concerning, is how easy it was for the suspects to carry out their plans. We are, however, relieved that nobody was hurt during the incident."
When asked whether he was hopeful that the suspects would be apprehended, Weenink responded by saying that criminal activity is currently "the order of the day".
"This is the South Africa we live in. Nobody gets jailed … even when they do get jailed, they get pudding inside the jail. I will not get any of the stolen property back," he sighed.
Police spokesperson Sergeant Dikeledi Gopane said on Monday that no arrests have been made in connection with the incident.
"On Saturday, at about 10.55am, it alleged that two men entered the store. The third one was seen waiting in a black BMW. Nobody was injured during the incident. At this moment no arrests had been made," said Gopane.