The EFF has been quoted as saying that the move lacked consideration for the safety and lives of workers.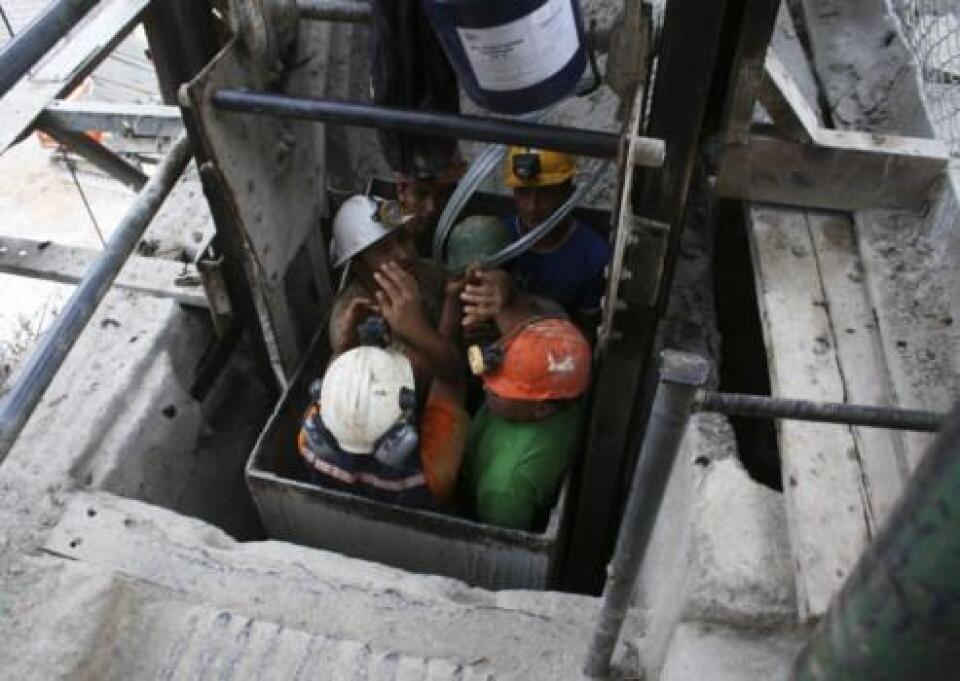 Kumba has confirmed that it will re-open its Sishen mine, working with 50% of its workforce, during the lockdown, amidst allegations from the EFF that it is being reckless with the lives of employees.
The EFF has been quoted as saying that the move lacked consideration for the safety and lives of workers.
"This action by Anglo American really shows no remorse nor safety towards our people, who are expected to travel and be on duty during the lockdown," EFF provincial secretary Shadrack Tlhaole, was quoted as saying
"These employees have families and relatives, and by taking the risk to go out to work they could be infecting all those surrounding them.
"If we cannot be allowed to attend funerals of our own mothers and fathers, how does Kumba expect our people to risk their lives with production shifts that can be adjusted in the future?"
Kumba stated that it had been granted approval by the government to continue operations on a scaled down basis. 
This follows the announcement by President Ramaphosa of the 21-day nationwide lockdown and the Minister of Minerals and Energy's pronouncement that companies producing for export markets would be considered for exemption on a case-by-case basis. 
"In line with South African government requirements, Kumba has started to implement all appropriate measures across its operations, with a focus on de-densification and scaling down to a 50% level of workforce," Kumba said in a statement issued on Wednesday. 
"The Kumba leadership teams are working on start up plans to ensure that operations restart in a safe and responsible manner with minimal interruption of supply to our customers.
"Kumba fully supports the proactive measures Government is taking to curb the spread of Covid-19 in South Africa. Our priority is the safety, health and wellbeing of our employees, contractors and host communities. We are deeply aware of how much our communities depend on us and that we have an obligation to consider them in everything we do. 
"The DMRE granted us the exemption, allowing us to continue mining with a reduced workforce because Kumba places the safety and health of our employees first and follows best practice health and sanitation protocols.
"Kumba's mines are open cast and mechanized so they can operate safely with the recommended social and physical distancing. 
"Our mine staff are working with government to deliver vital public services such as water and health support to our municipalities and communities. 
"We are paying our staff that remain at home their full basic salary for the 21 days and providing additional allowances to those who are at work.  Kumba further denied that employees who are on lockdown are required to take leave.
"While our operations deliver vital tax revenue for government, because we are by far the largest private employer in the Northern Cape province and supporter of local business, the towns depend to a very large degree on our operations continuing – even in reduced form. 
"This pandemic is of great concern to all South Africans who fear for their physical and financial wellbeing. 
"As Kumba we are committed to doing all we can in partnership with government, civil society and our local partners to cushion the impact of the pandemic on our community and our people," the company stated. 
The company said further that its priority was the safety, health and wellbeing of its employees, contractors and host communities.
"We have conducted a health risk assessment and put measures and critical controls in place to curb the spread of the virus in our operations and our communities. An issue based risk assessment was conducted to identify potential Covid-19 related risks when continuing operations. Mitigating actions have been identified and implemented to alleviate and control the risk."
It explained further that it planned to operate the mines with a 50% level of workforce, and non-essential administrative staff would work from home as far as possible. Capital projects and non-critical maintenance will be put on hold. 
"We have implemented 'physical' or social distancing measures across the value chain, including travel to and from the mine. Any large group meetings / events have been suspended. 
"Individuals with high temperatures will be referred for further medical screening and assisted to acquire the necessary medical and quarantine support if necessary. 
"A trigger action response plan (TARP) is in place to prevent exposure and also limit the risks of transmission should a positive case be recorded. Temperature screening will take place at mine entrances."
The company said it would hand over personal thermometers to all employees to self-monitor themselves prior to leaving their homes and frequently whilst at work. 
"A risk-based approach will be applied to ensure frequent deep cleaning and sanitising of high risk areas such as common use areas (fatigue centers, canteens, etc.) and common use equipment (e.g. truck cabins, multi-purpose surfaces, buses, etc.). We will also provide hand sanitisers to every employee and the necessary Personal Protective Equipment (PPE) such as face masks and gloves to each person where appropriate. We will continue with COVID-19 specific education and awareness campaigns."
Vulnerable employees will not be required to work on-site and will receive the appropriate health and medical care. 
"We have implemented care centres for telephonic support and referral to appropriate on mine screening and testing facilities." 
Kumba stated that by adopting these measures, the risk of infection would be substantially reduced, enabling operational continuity with scaled down workforce levels. 
The company pointed out further that its operations played a vital role towards the sustainability of its host communities.
 "We believe we should be able to continue to provide essential services such as health and safety (statutory inspections and monitoring, critical maintenance), dewatering operations to ensure water supply to communities, medical services and community support in our host communities. "We are committed to supporting our host communities effort to combat COVID-19, including continuity of such services. We will continue to work with the government to provide all possible support."
Currently, Kumba supplies 18.2 million m3 of water per annum to the Sedibeng Water Board and the Gamagara Municipality from its mine dewatering activities.
"Since the lockdown period, the Sishen team in collaboration with the Gamagara and Tsantsabane Local Municipalities delivered drinking water to informal settlements, We also provide health services to the community through our Batho Pele mobile clinics, the UGM primary health centre, the Postmasburg hospital and primary health care centre. In addition, we provide emergency assistance services to our host communities in the John Taolo Gaetsewe District and Tsantsabane Local Municipalities."
In Kolomela, it established a Joint Operations Centre working with the local municipality, local government, local businesses, SAPS, CPF and SANDF during the Covid-19 lockdown to respond to community needs.
"We are also working with the Department of Health to identify quarantine sites in our community. In addition, we are exploring increasing capacity at Postmasburg Hospital through the provision marquee tents with additional beds and medical equipment."
It also provided thermometers, aprons, hand soap and sanitisers to healthcare workers at Postmasburg hospital. 
"Our UGM Primary Health care is open to the public, and will be providing health care and  testing for the community."
It also provided essential service workers at Tsantsabane and Gamagara Local Municipalities with PPE required to keep essential service running, as well as donated blankets to the department of social development to support the homeless residents in Tsantsabane.
"We will continue with dissemination of awareness and educational material to our communities.
"Kumba is the largest private sector employer in the Northern Cape Province. We have a duty to safeguard the lives and livelihood of our employees and alleviate the financial pressure during the national 21-day lockdown by guaranteeing the basic salaries of our employees who will not be working during the 21-day lockdown period. Those working will also be recognised and paid allowances."
 Kumba stated further that the company produced high quality iron ores used in the manufacturing of high-end steel products which have applications in medical infrastructure like surgical instruments. "In this manner, we support the much-needed constrained global supply chain of medical equipment." 
"We recognise further that we have a responsibility to support South Africa's economic growth so that our communities can thrive, local businesses are sustainable, essential services continue, and the government fiscus remains healthy. This however must be achieved whilst ensuring the health and safety of our people and our communities."
It pointed out that the company was a catalyst for economic development in the Northern Cape and contributed significantly to the fiscus, including R10 billion in taxes and royalties paid last year. 
"As a Top 40 JSE-listed company, Kumba created almost R20 billion in dividends for shareholders, employees and our empowerment partners in 2019. We also provide jobs for close to 12,000 employees and contractors and paid R5 billion of salaries to our employees. We spent close to R14 billion with BEE suppliers of which R2.4 billion was with host community businesses and another R171 million on social development projects. 
"By continuing operations; we will be able to sustain our market share of the global iron ore market, generate much needed foreign exchange income and be in a stronger position overall to contribute towards the South Africa's economy, particularly as a result of the impact of Covid-19. Kumba has a key role to play to support the country both during and after the lockdown periods so that South Africa is in a position to recover quickly afterwards."