Accommodation facilities in Kimberley have been booked to capacity for the Absa Wildeklawer Sport tournament.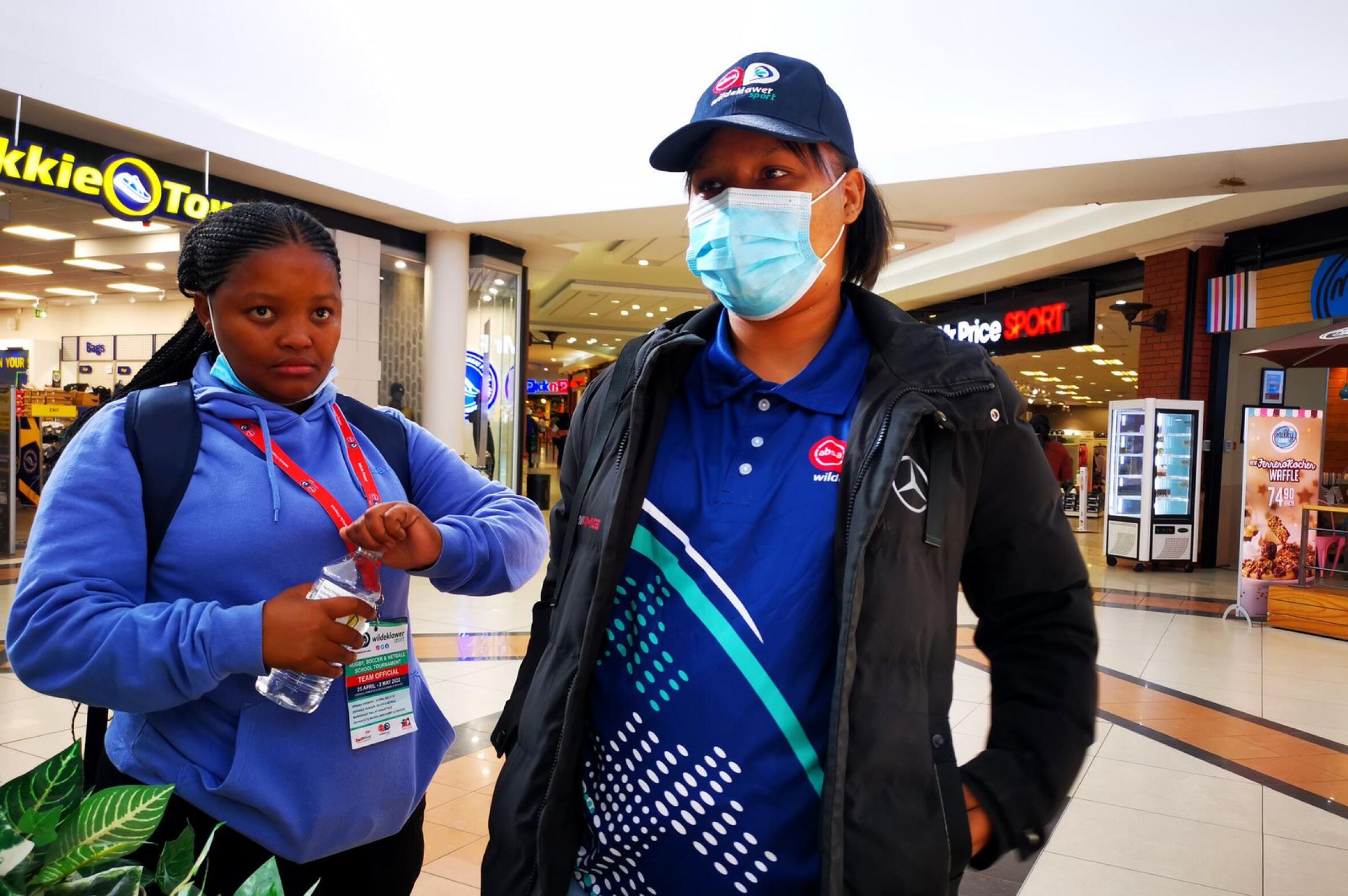 ACCOMMODATION facilities in Kimberley have been booked to capacity for the Absa Wildeklawer Sport tournament, with the 12th edition of the event being hosted at Diamantveld High School, Newton Primary School and Kimberley Boys' High School from April 24 until May 2.
A total of 182 rugby, netball and soccer teams, representing 85 schools from all over the country, are participating in the event.
Cassie Carstens, the operations manager of the tournament, said that 4,439 participants and officials were attending the largest school sports tournament in Africa.
"The event could not happen for the past two years due to Covid-19," Carstens pointed out.
He added that for the first time, soccer was included in the line-up for this year's event.
"As one of our national sports, it will play a bigger role in the tournament in the future."
He said that eight teams played matches in Kimberley, together with four teams from the Motsepe Foundation.
Carstens said that the event is being broadcast on SuperSport Schools.
"South Africa's leading school sports tournament has produced more than 20 Springbok players since 2009, a number which is set to increase with increased exposure as all the matches are broadcast throughout the week."
He added that the tournament was expected to bring a huge economic boost to the city and the Province.
"Guest houses, hotels and overnight accommodation facilities have already been fully booked. Fans and parents will need to book accommodation as far as Warrenton, Windsorton, Douglas, Christiana and nearby towns.
"The Absa Wildeklawer Sport and Sol Plaatje University will conduct an economic impact study regarding the economic injection in Kimberley and the Northern Cape during the tournament."
Local businesses welcomed the event as an economic boost, pointing out that the Covid-19 pandemic had ravaged the tourism and hospitality industry.
Shopping malls and restaurants are also enjoying an influx of patrons.
The Horseshoe Motel indicated that it was booked out for the weekend while Gumtree Lodge is hosting 100 children.
The Gum Tree Lodge's Petra Woodley stated that their business was hard hit during the national lockdown.
"We are very grateful for this event and are accommodating pupils from Johannesburg and Pretoria. We will have a market day on Sunday with a variety of food, plants, white elephant stalls, arts and crafts from 9am until 2pm."
The manager of Jungnickel Guesthouse, Lawn van Schalkwyk, believed that more sports tournaments would attract more visitors to the city and would serve to promote Kimberley.
The owner of Nare Boutique Hotel, Tsholo Wesi, added that she had to relocate some of her clients to Warrenton to accommodate Wildeklawer guests.
"Events such as Wildeklawer, Diamonds and Dorings, drag racing events, sporting tournaments and the Gariep Festival boost tourism and should be reintroduced as annual events on the calendar to bring businesses that struggled over the Covid-19 pandemic back onto their feet. The Easter weekend in the city was exceptionally quiet," said Wesi.
She indicated that visitors used Kimberley as a halfway stop between Johannesburg and Cape Town.
Meanwhile, the netball coaches at Laerskool Vooruitsig in Upington, Luanne Titus and Anisha Visagie, said their teams would not have been able to participate in the tournament had they not been provided with sponsorship from Wildeklawer to attend the event.
"This is the first time our pupils are visiting Kimberley and are participating in the tournament. There is a lot of talent at our school but our pupils do not always get the opportunity to compete at inter-provincial level unless we receive financial support for travel and accommodation. Our team was very excited to be a part of the tournament and to interact with players from other schools."
Rugby players from Laerskool Oranje-Noord in Upington said that they won their match against Laerskool Magalieskruin from Pretoria and indicated that they aspired to become Springbok rugby players.