National Arbour Month campaign concludes in the city with the launch of a memorial garden, tree planting and the handing over of 150 eco school desks to a local primary school.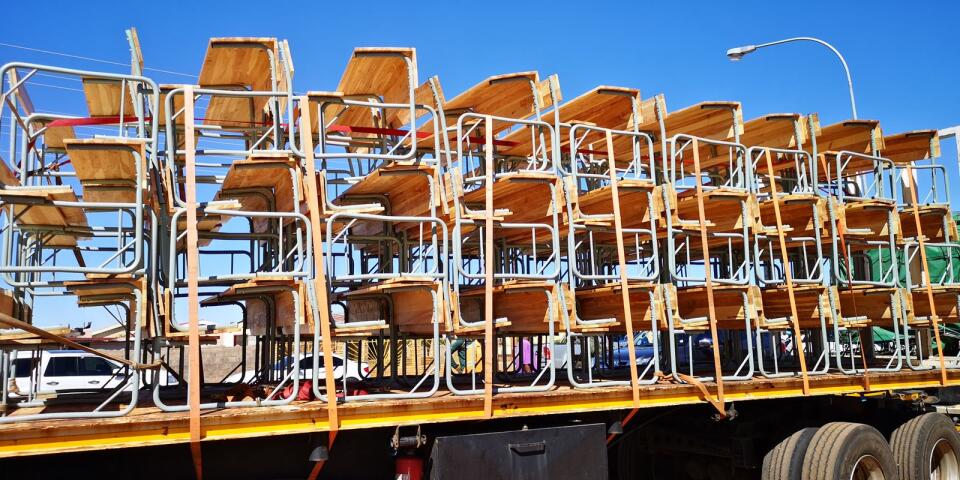 THE DEPUTY Minister of Environment, Forestry and Fisheries, Makhotso Sotyu, concluded the National Arbour Month campaign on Monday by bearing gifts for Zingisa Primary School in Galeshewe.
Sotyu was flanked by the Northern Cape MEC for Agriculture, Land Reform, Rural Development, Environment and Nature Conservation, Mase Manopole, and the executive mayor of Sol Plaatje Municipality, Patrick Mabilo, and accompanied by officials from national, provincial and local government.
The deputy minister handed over 150 eco school desks to Zingisa Primary, which has reportedly been experiencing a shortage of desks for some time.
Sotyu also handed over gardening equipment and seeds to enable the school to start its own food garden.
In addition, she donated hand sanitisers and sanitary towels.
This year's National Arbour Month campaign was held in partnership with Total South Africa and co-ordinated under the theme 'Forests and Biodiversity', signifying the importance of protecting and conserving biodiversity as the backbone of the economy and livelihoods.
The day's activities also included the deputy minister launching a memorial garden at Mathibe Community Park in Kimberley and the planting of trees.
The tree planting activities for the 2020 National Arbour Month campaign have focused on remembrance and commemorative tree planting and greening of settlements as well as the creation of remembrance gardens.
Sotyu on Monday also pledged to erect a school library, which she said will be built from approved waste material.
She indicated that the library will be in honour of her first visit to Zingisa Primary School, which currently does not have a library.
"These eco desks are specially manufactured from the same waste that we are talking about.
"I will personally talk to our partners, and we will keep in touch with the principal to use the available space here," Sotyu said.
She also called on parents to stop taking their anger out on public facilities such as libraries during municipal service delivery protests.
Sotyu urged the school to participate in the Eco Schools programme as "part of their legacy".
She stated that schools were identified as key areas to promote waste management issues and to keep the environment clean.
"It is crucial that the schools are taught and understand why the Province needs to be kept clean," she said.
The deputy minister promised to come back in the future to engage with Mabilo to identify programmes for unemployed youths.
"We will make sure that you have something to do with the skills you get so that you can be business people yourselves, instead of waiting for the government to employ you."
Sotyu concluded by calling on the business sector to partner with government in bettering the Northern Cape.