The ANC in the Phokwane region has lodged complaints against the conduct of Electoral Commission (IEC) staff during special voting over the weekend.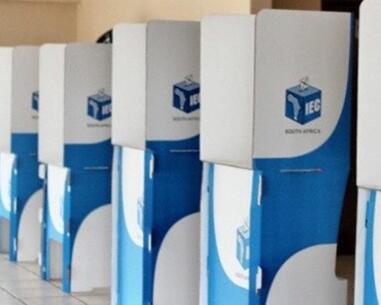 THE ANC in the Phokwane region lodged complaints against the conduct of Electoral Commission (IEC) staff during special voting over the weekend.
It was alleged that IEC staff were "not co-operative with party agents and were not communicating in a proper manner with voters in general".
A formal grievance against presiding officers and electoral staff was withdrawn on November 1 after "necessary action was taken".
ANC regional spokesperson Tshepo Louw said on Monday that the ANC, as well as other political parties, laid a grievance against a presiding officer at a Phokwane voting station who was "openly biased".
"Certain political parties were permitted to enter the voting station wearing political T-shirts, while others were not. It is against the regulations for any campaigning to take place inside a voting station. Altercations also took place, where a political quarrel took place. The presiding officer was consequently removed," said Louw.
He added that a number of voters were turned away as it was indicated to them that they did not appear on the voters roll.
"We intervened and demonstrated that they were in fact registered voters in the area. There was an elderly lady in Jan Kempdorp, who has been voting for years at the same voting station, who was informed that her name did not appear on the voters roll."
Louw was confident that the ANC would reclaim all municipalities in the region as well as seats in council.
"Voting is going smoothly in all other districts and we are pleased to witness political tolerance. Our councillors are on the ground, encouraging people to vote for the ANC. We have monitoring and evaluation systems in place. We have elected competent councillors who have the interests of the community at heart."
Louw said that all grievances relating to the nomination of councillors would be dealt with after the elections.
"Right now, we are focusing on winning the elections. We are confident that the candidates on the poles were elected by the community. They will go out today to vote for them. If the community is steadfast that they did not vote for these councillors, we are prepared to hold by-elections."
He said they had not chosen their mayoral candidate yet.
"We conducted door-to-door campaigns and responded to service delivery challenges. After the elections, there will be a drastic improvement in service delivery. The rapid response team will continue with its work after the elections and will be required to provide a monthly report.
"Admittedly, we were not able to speed up the pace to address backlogs but we are happy with the progress made so far – potholes have been patched, sod turnings took place and a number of informal settlements have been electrified."
Louw went on to say that the ANC did not feel threatened by the emergence of community service delivery forums that were contesting the local government elections.
"We are a liberation movement that has been here for many years. The ANC is prepared to rectify, renew and repair itself. We have accepted our flaws and will root out corruption. We have the step-aside policy and those facing criminal charges have stepped aside.
"The new parties that have sprung up, have no plan of action – they are relying on reactionary politics."