Large gatherings of revellers seen throughout Kimberley over the weekend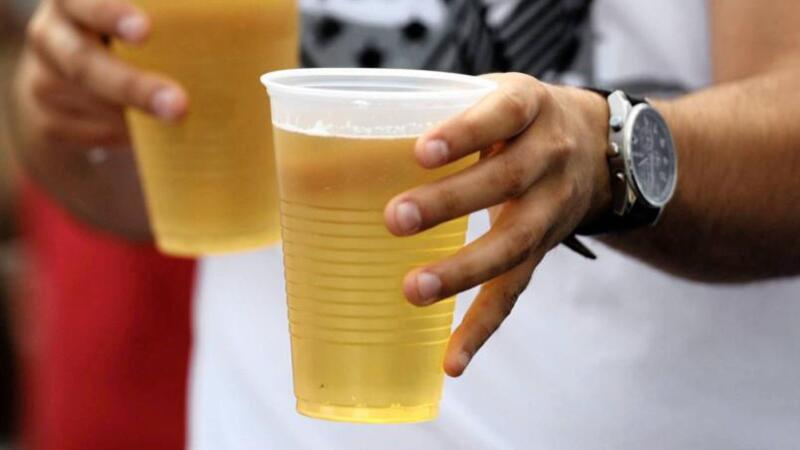 PUBLIC parks and entertainment areas and venues, including nightclubs, in Kimberley were a hive of activity over the weekend – where social distancing and mask-wearing were not observed despite the country experiencing a second wave of Covid-19 infections.
A local nightclub was teeming with youths, often standing in close proximity outside and inside the establishment, on Saturday evening.
Large gatherings of people were seen socialising and consuming alcohol at the Oppenheimer Gardens, Queens Park and Hulana Park, as well as at private house parties.
Takeaway outlets and shopping centres in the city were also heavily populated with young people on Friday night.
It is believed that many matric pupils were celebrating the completion of their exams, while other youths indicated that they were tired of being cooped up at home and had decided to venture out of the house.
Meanwhile, a number of "panic buyers" were seen outside liquor outlets on Monday, in anticipation of a possible announcement on a ban on the sale of alcohol over the festive season.
President Cyril Ramaphosa is scheduled to address the nation at 8pm on Monday night regarding the surge in Covid-19 infections.
Stricter lockdown regulations are expected to be announced, including earlier curfews and higher restrictions at local hot spots.
A city resident pointed out that many of the revellers seen over the weekend were under the age of 20, as the school year had ended.
"I went to search for my child on Sunday morning at around 2am as he was not at home. He is 14 years old and never informed me that he was intending to go out. I woke up in a panic and was worried that he had been kidnapped. My husband and daughter and I walked through the park looking for my son until 4.15am. It was full of young children who were walking around carrying bottles of alcohol," said the resident.
She added that youngsters often gathered in the streets after nightclubs and taverns closed in the evening.
"They drink in the street until the following morning. Taverns are filled to capacity and no one is wearing masks. At many establishments, there is no hand sanitiser."
Another resident was concerned that many local youngsters are cared for by their grandparents. "Even if they are not getting sick, they could infect their guardians who are vulnerable and have existing health conditions."
The spokesperson for the MEC for Economic Development and Tourism, Ali Diteme, indicated that nightclubs were not permitted to operate under alert Level 1 of the lockdown.
"Nightclubs are still closed to the public. Should nightclubs be found open, the South African Police Service (SAPS) must be informed to close the outlet, since it is an offence to operate a nightclub during alert Level 1 in terms of the Disaster Management Act."
Diteme also pointed out that drinking in public was a criminal offence.
"It is therefore the mandate of the SAPS to arrest such offenders.
"A person convicted of an offence is liable to a fine or to imprisonment not exceeding six months or to both a fine and imprisonment."
Diteme added that in terms of the gatherings act, outdoor social events were limited to 500 persons or less, while indoor gatherings permitted a maximum of 250 persons.
"No more than 50 percent of the capacity of the venue may be used, while persons are expected to observe a distance of least one-and-a-half metres from each other."
He indicated that the Northern Cape Liquor Board held regular compliance inspections and education and awareness campaigns that were conducted in conjunction with the SAPS.
"Compliance is monitored at liquor outlets – as well as Covid-19 compliance in terms of the Disaster Management Act – over the festive period.
"Depending on the severity of the offence, non-adherence to the Northern Cape Liquor Act will result in a non-compliance certificate being issued or the offender will be summoned to appear before a formal hearing of the board."
Police spokesperson Captain Olebogeng Tawana noted the behaviour of the public in disregarding Covid-19 lockdown regulations. "
We are still continuing to enforce the law. Community members are still expected to wear their masks and keep on sanitising their hands. People are still expected to adhere to the prescript of gathering," said Tawana.
The Office of the Premier indicated that it would respond to media enquiries following the president's address on Monday night.