Sol Plaatje University held its first in-person graduation ceremony since the start of the Covid-19 pandemic.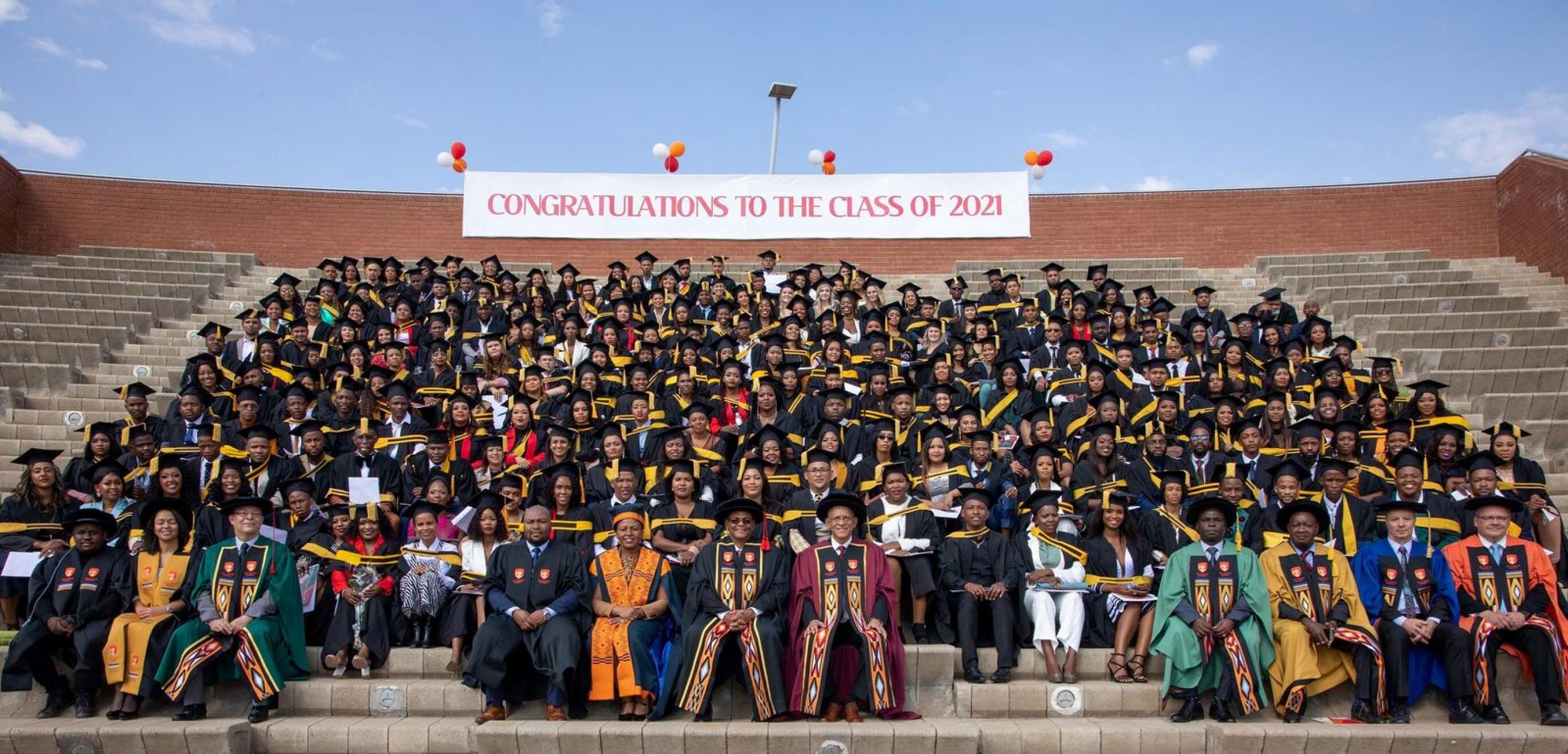 SOL PLAATJE University (SPU) held its first in-person graduation ceremony, for the class of 2021, since the start of the Covid-19 pandemic.
The ceremony was held at the Mittah Seperepere Convention Centre in Kimberley on the weekend.
The chief of staff of the office of the vice-chancellor at SPU, Kashini Maistry, said on Wednesday that 571 undergraduate and postgraduate students were capped at the university's largest graduation ceremony since the institution opened its doors in 2014.
"The chancellor of Sol Plaatje University, Judge Steven Majiedt, presided over the ceremony on May 7," said Maistry. "There were also 313 viewers who watched the ceremony online on YouTube."
She noted that the last in-person graduation ceremony was held in 2019.
"Qualifications were conferred in two sessions. The first was held in the morning for graduates from the School of Education and a second session was held in the afternoon for graduates from the School of Economic and Management Sciences, School of Humanities and the School of Natural and Applied Sciences."
Maistry said that SPU now had over 1,500 graduates.
"Through growing our alumni base we are expanding our footprint in the South African Development Community region. Graduates from Sol Plaatje University are actively engaged in the progressive transformation of their professions and social environments, they appreciate different world views and incorporate these into their own approaches to problem-solving."
She added that the dean of the faculty of education at Nelson Mandela University, Dr Muki Moeng, and the dean of the Johannesburg Business School, Professor Randall Carolissen, were guest speakers at the event.
"Vice-chancellor and principal of Sol Plaatje University, Professor Andrew Crouch reminded the graduates that a university qualification comes with the responsibility of contributing towards the development of South Africa and society."