Senior citizens "do the responsible thing" as Health Department kicks off phase 2 of the vaccination programme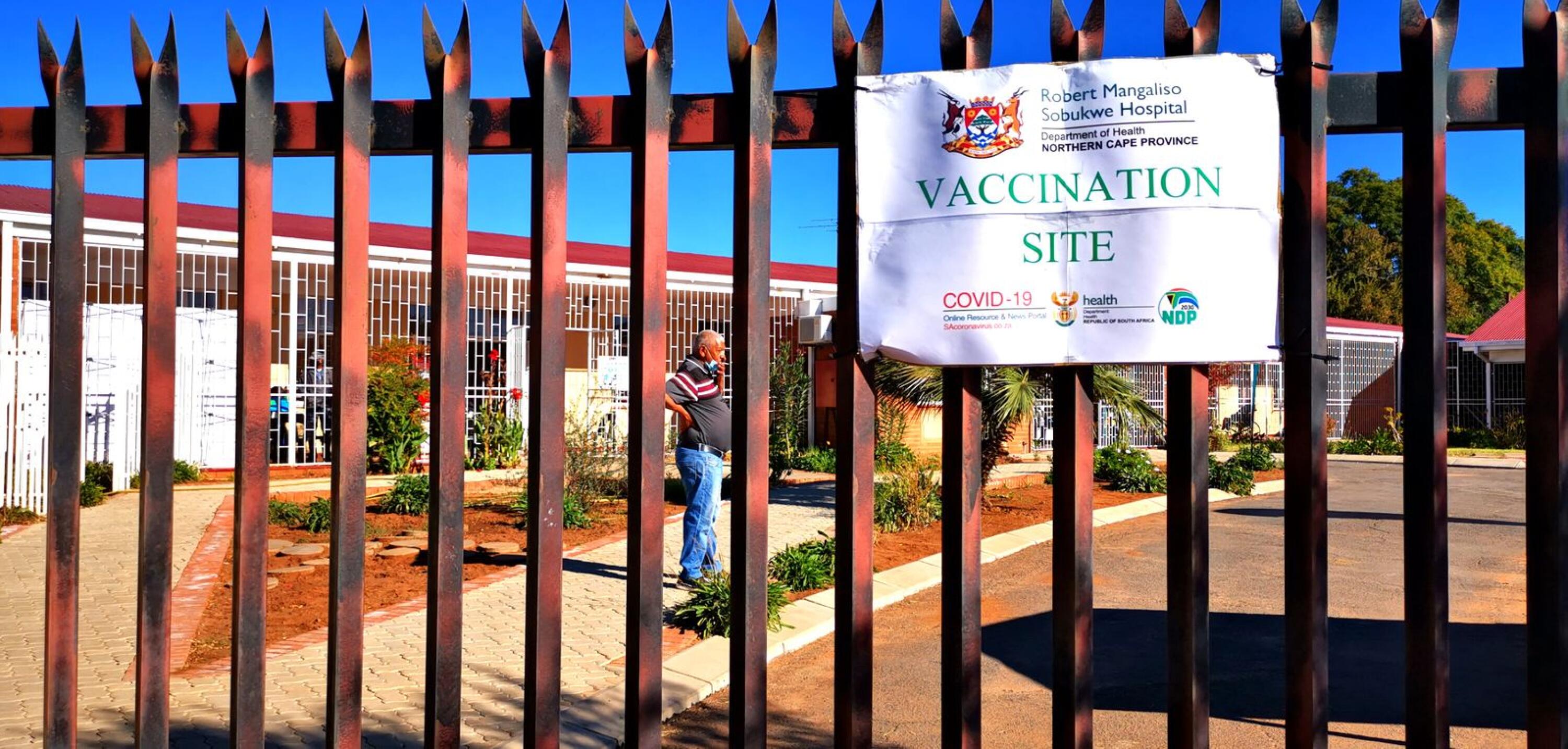 ELDERLY city residents aged 60 and above, who went to receive their Pfizer vaccines at Harmony Home in Kimberley on Monday, said that although the registration process was hassle-free, they were made to wait for hours for their vaccinations to be administered.
The Northern Cape Department of Health on Monday started with phase 2 of the vaccination programme, which is aimed at people aged 60 and older.
One elderly woman who went to receive her shot said that they waited for hours as there was apparently only one medical worker administering the vaccines.
"I have registered previously and received an SMS over the weekend that I must receive my vaccine today. I came to Harmony Home at about 8am but only managed to get vaccinated after 2pm. One first has to get screened before you get vaccinated. The health care workers did give us some fruit to eat as we had to wait for some hours for the entire process to be concluded," she said.
An elderly man, Abraham Botha, who also went to receive his jab on Monday, said he had stuck to the stipulated time frame given via SMS before he made his way to the vaccination centre.
"I received an SMS stating I can get my vaccination between 12 and 4pm. I arrived at the centre at about 12:30pm. I was first screened and then taken to another room where you have to give your medical history and also state if you are on any medication. There was also someone who took our blood pressure. After that we waited for our jab," said Botha.
He explained that he had decided to get vaccinated in order to not just protect himself, but also other citizens.
"I need to do the responsible thing. This has nothing to do with my religious or even scientific beliefs. I just want to do the responsible thing for my health. If I am safe, the other people around me will also be safe."
Botha added that he will, however, still continue to practise the Covid-19 safety protocols.
"One also has to bear in mind that the vaccine is not necessarily a cure to Covid-19. I will continue to wear my mask and social distance. This pandemic is also reminding us to practise more healthy lifestyles," he said.
Department spokesperson Lebogang Majaha said there was sufficient staff at Harmony Home to administer the vaccines.
"We have about eight cubicles at Harmony Home where people will receive their vaccinations. Each one of those cubicles is equipped with a medical worker who will vaccinate people," he said.