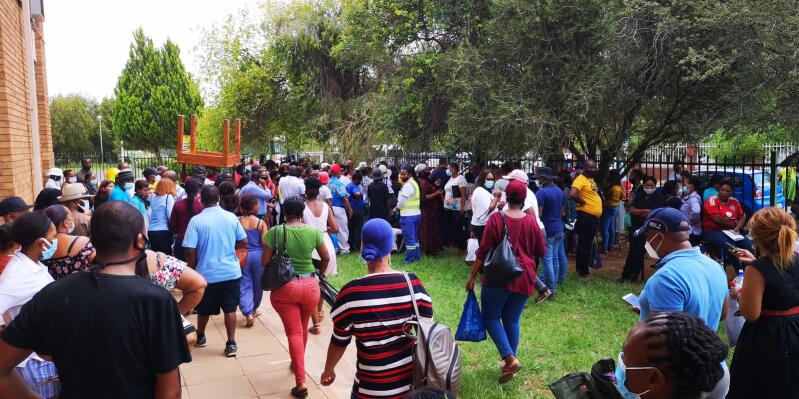 THE NORTHERN Cape Department of Education said on Tuesday that it had held a second meeting with principals in the Frances Baard District as it seeks to resolve school placement challenges.
Department spokesperson Geoffrey van der Merwe said a significant number of parents still require school places for their children.
Parents who have not received placement for their children queued outside the Department of Education's district office and the Office of the Premier in Kimberley as they sought answers, even as the new school academic year kicked off on Monday.
Van der Merwe said that an admissions team, supported by the Frances Baard District, is "working round-the-clock" to place all learners.
"The department is attending to the unfortunate situation in Frances Baard. Our priority remains the Grade 1 and Grade 8 learners, as these learners are of compulsory school-going age. We are currently placing learners according to available spaces and not necessarily at a preferred school," Van der Merwe said.
He said that the department cannot, at this stage, indicate how many learners still need to be placed.
"It is difficult to indicate the exact number of unplaced learners in the district as the number is constantly changing. The department is likely to be working on all outstanding placements for the next two weeks."
Van der Merwe added that the department has also been inundated with late applications from parents. "New applications from parents who did not apply for admission timeously, continue to surface.
"The department's constitutional responsibility remains to have all learners of compulsory school-going age placed in a public ordinary school. We can assure the public that we are working round-the-clock to place all learners," Van der Merwe concluded.