Challenges are expected to continue at the Department of Health due to the 'nominal growth' in the department's budget.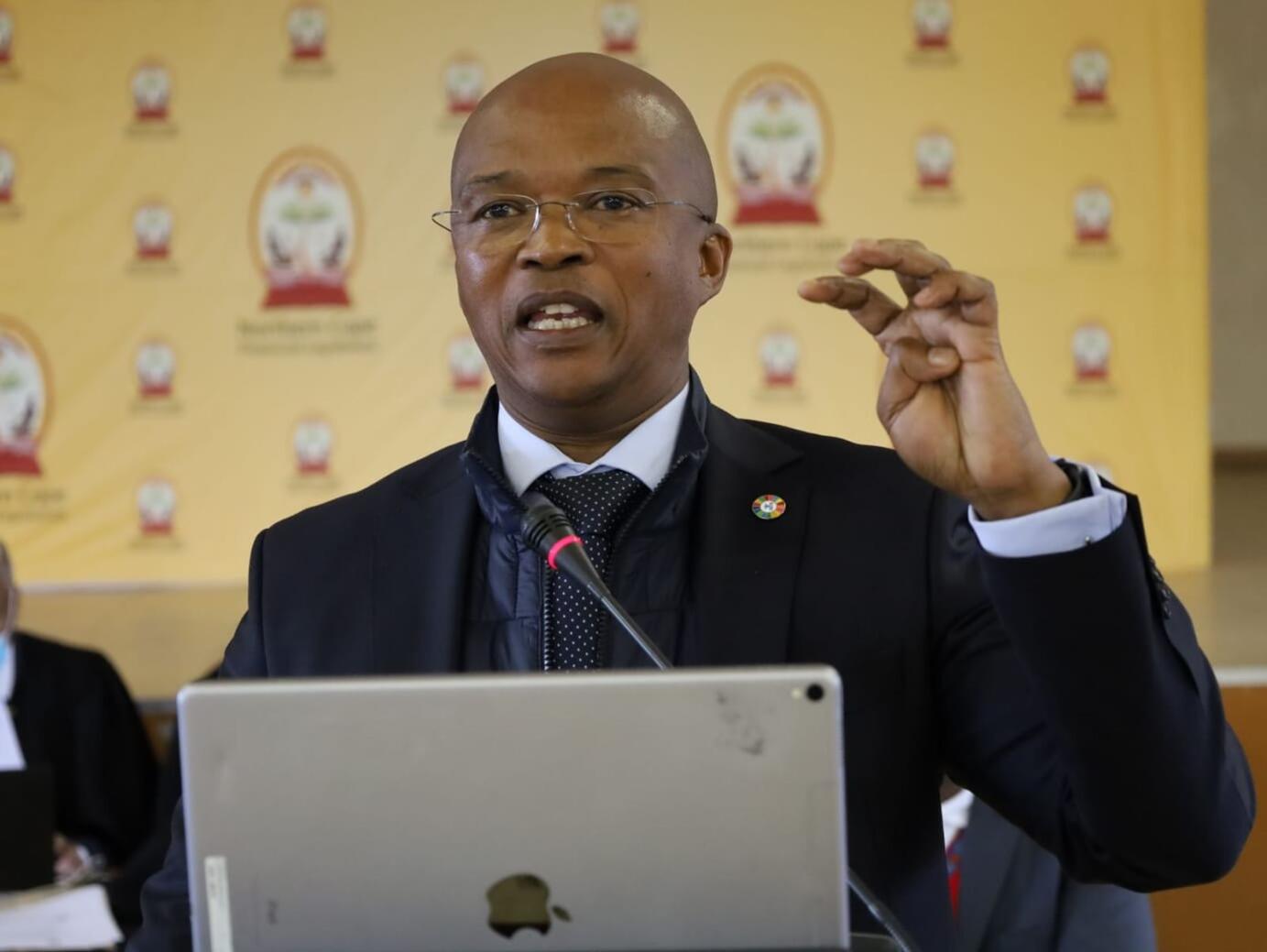 CHALLENGES are expected to continue at the Northern Cape Department of Health due to the "nominal growth" in the department's budget.
The department was allocated a total budget of R5.8 billion for the 2022/23 financial year.
During the budget speech this week, Health MEC Maruping Lekwene indicated that the budget did not provide for improvement of capacity in terms of staffing and logistical resources, as well as the expansion of services, where the demand was ever increasing.
The compensation of employees constitutes 57 percent of the budget allocation and was identified as a major cost driver, amounting to R3.3 billion.
Lekwene stated that the department had incurred zero unauthorised expenditure, compared to R234 million during the previous financial year, while accruals were reduced by 47 percent to R275 million.
He said the provincial mental health hospital had generated revenue through three-year retrospective billing consultations for the provision of services to the Department of Justice and Constitutional Development.
"These engagements yielded great results, which saw the Department of Justice paying the hospital for forensic observation services rendered for the past three years.
"These services included one-day forensic services and 30-day forensic observation services.
"To date we have collected a total revenue of R12.6 million in the past few years compared to our target of R11.8 million. Just for last year alone, the target was R920,211 but the actual collection was R3 million."
Lekwene remarked that the after-effects of the Covid-19 pandemic and lockdown had resulted in an increasing burden on mental health.
He said a 72-hour observation care and further care post the 72-hour observation would be implemented at district health facilities, along with continued care upon referral, to improve mental health care.
"The department is aware that some of these interventions will require infrastructural changes and a substantial investment.
"This plan is also informed by the ongoing efforts to increase capacity of the specialised mental hospital in Kimberley. Discussions are under way to revitalise West End Specialised Hospital as possibly part of the envisaged district hospital in the Sol Plaatje municipal area to provide 'further care', adolescent mental health services and post 72-hour care."
Lekwene added that they intended to merge mental health wards at the old West End Hospital, Galeshewe Day Hospital and Harmony Home into a central facility.
"Wards have already been identified at the old Gordonia Hospital for the implementation of mental health services."
"Through our social partner, the Sishen Iron Ore Company Community Development Trust, existing wards at Tshwaragano Hospital will be renovated to provide mental health services."
Lekwene indicated that it was inevitable that mental health would be decentralised in the Province, where rehabilitation and services would be provided by registered community-based practitioners.
He said a college senate has been established to develop a curriculum to transition Henrietta Stockdale Nursing College to a higher education institution.
"It is a consequence of these processes that the admission of new students has been halted."
Lekwene explained that the EMS college had since obtained a provisional accreditation certificate to offer a one-year qualification and had enrolled 15 students since 2021.
"This is a replacement of the entry qualification in the nursing profession."
The budget for health science and training for the financial year is R173 million, which includes the budget for Henrietta Stockdale Nursing College at R82 million and the EMS Training College at R4 million.
The MEC added that the nursing college and EMS student accommodation project was estimated to reach completion by the end of the fourth quarter of the 2022/23 financial year at a cost of R160 million.
"Phase 2 of the new nursing college is in the final stages … Once final costing and plans are approved, we will pronounce on this development, which will include new classrooms, an administration block and an auditorium."
Lekwene stated that three qualified orthotists had been appointed at Robert Mangaliso Sobukwe Hospital, while they intended to introduce the provision of prosthetic devices at Dr Harry Surtie Hospital.
"We will also in due course issue 32 bursaries in the area of orthotics and prosthetics for youths. This is part of our health-care support services, with a budget of R131 million.
"The Church of Jesus Christ of Latter Day Saints donated 350 wheelchairs, 400 commodes and 250 assistive devices as well as sponsoring of training workshops, additional parts and workshop tools to the value of R2.3 million."
He noted that they had 700 emergency medical services staff who provided services to 1.3 million people.
"For the short term, the department requires at least 1,040 personnel to operate 130 ambulances at any given time.
"We have since reinforced our fleet in the Province with an additional 20 ambulances and 11 patient transporters including wheelchair-bound patient transporters. This fleet was an addition to the previous allocation of 45 ambulances towards the end of the previous financial year, therefore this means that in the space of two years we have placed at least 65 ambulances in service."
Lekwene reported that they had budgeted R413 million for emergency medical services, where they were in the process of procuring 32 ambulances, 20 4×4 ambulances with off-road capability and two additional patient transporters for delivery before the end of the financial year.
TOTAL BUDGET: 5.8 billion
Administration – R245 million
District Health Services – R2.7 billion
Emergency Medical Services – R413 million
Provincial Hospital Services – R443 million
Central Hospital Services – R1.2 billion
Health Sciences and Training – R173.8 million
Health Care Support Services – R131.6 million
Health Facilities Management – R489 million
District hospitals – R818 million
Construction of Heuningvlei Community Health-care Centre (CHC) – R35 million
Boegoeberg clinic in the ZF Mgcawu District – R25 million
Bankhara Bodulong clinic – R25 million
Conditional grant:
Comprehensive HIV Aids and district health grant – R767 million
EPWP health – R5.7 million
National Health Insurance grant – R84, 5 million
National tertiary grant – R420 million
Human resource capacitation grant – R155 million
Health facility revitalisation grant – R444.9 million