61 cases now confirmed.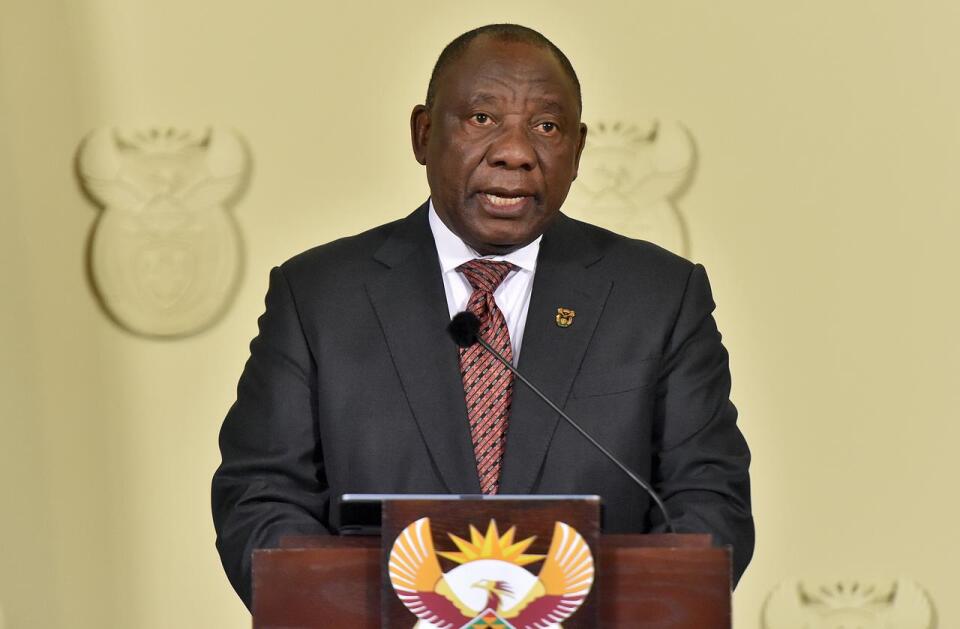 Pretoria – President Cyril Ramaphosa says there are now 61 confirmed cases of coronavirus in South Africa and has declared a national state of disaster.
"We are now dealing with internal transmission of the virus," the president.
Ramaphosa was addressing the country from the Union Buildings in Pretoria on Sunday after a special Cabinet meeting to discuss matters related to the pandemic.
"We have now declared a national state of disaster. We will set up emergency and rapid response systems," Ramaphosa said.
The following measures will also be in place amongst others:
* Limited contact with persons who may be infected.
* Travel ban on foreign nationals from high-risk countries, including China, Iran and the US, as of 18 March 2020.
* Cancelled visas from certain countries and previously granted visas are now cancelled.
* South Africans returning from high-risk countries will be subject to testing and self-quarantine.
* Gatherings of more than 100 people are now halted.
* Schools will be closed from Wednesday.
Ramaphosa says the government will be partnering with the private sector to set up a national tracking and monitoring system for all coronavirus cases.
For more information visit: https://sacoronavirus.co.za/ or join the Department of Health's WhatsApp group on 0600 123 456. 
IOL