Leaking sewage is contaminating water sources in Jan Kempdorp, Hartswater and Pampierstad.
THE FREEDOM Front Plus (FF+) has lodged a criminal complaint against the acting municipal manager of Phokwane Local Municipality for water pollution, relating to leaking sewage that is contaminating water sources in Jan Kempdorp, Hartswater and Pampierstad.
The DA had also given the acting municipal manager, Kelebogile Gaborone, until Sunday, August 15 to address the same problem, failing which the party also intends opening criminal charges.
Phokwane FF+ councilor Theo Joubert stated that it amounted to a violation of the National Water Act and National Environmental Management Act.
"The complaint was lodged at the Jan Kempdorp police station on August 12. This follows after the FF+ sent a letter to Gaborone on April 20 to inform her of the sewage leak next to a bridge on the N18 at Jan Kempdorp. She was reminded in the letter that she has a legal obligation to stop the pollution and that the environment needs to be rehabilitated. Since then, the situation has worsened to such an extent that there is currently a sewage dam in the adjacent yard, which ironically belongs to the Department of Water Affairs," said Joubert.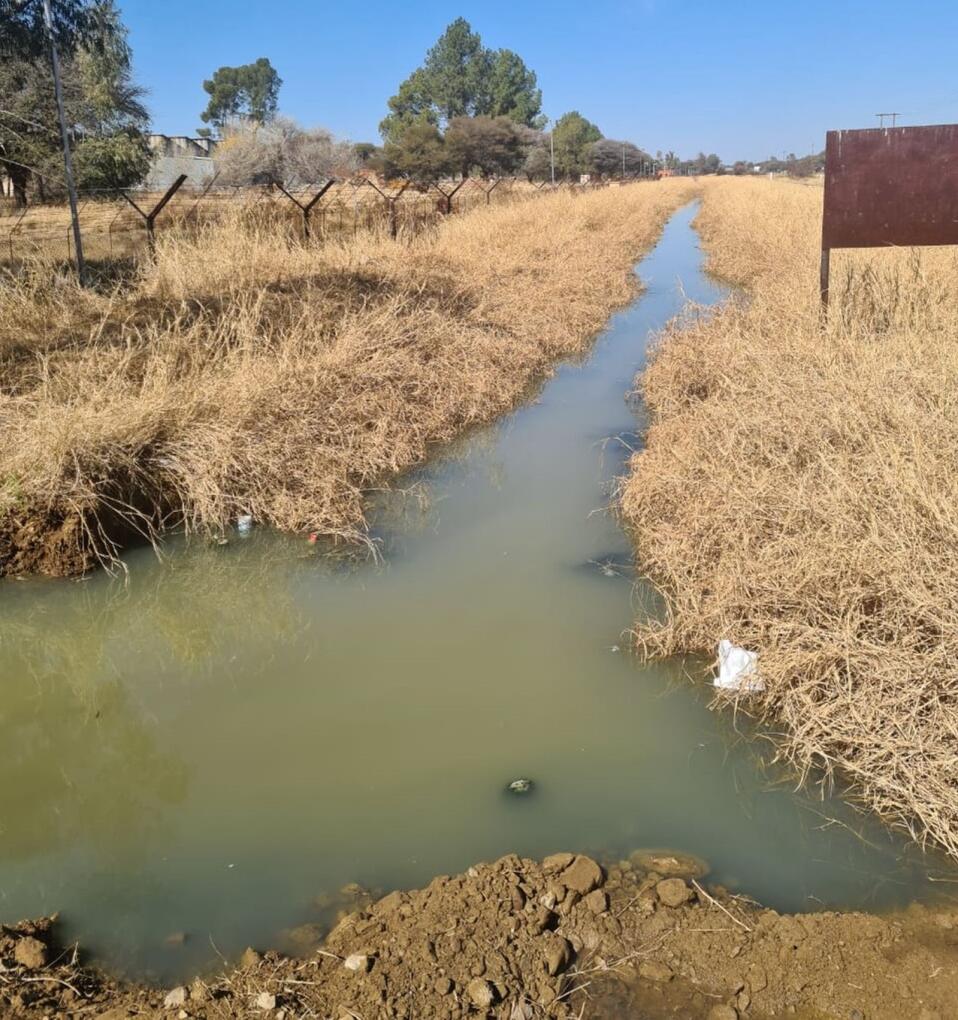 He noted that the Valspan sewage plant was not functioning at all.
"The rotation dams are empty and the pump is not working. The only sewage that does end up in the plant is that which is dumped through the sewage trucks. This sewage ends up in the evaporation pans and ends up in the creek behind the plant that flows directly into the Harts River."
Joubert added that sewage is also leaking in the Valspan residential area.
"Some streets are currently muddy. The failure to rectify this sewage crisis poses serious health hazards to the residents of the area and deprives them of their constitutional right to a safe and clean environment."
He said that there were dangerously high levels of E-coli found in samples that were taken from boreholes in Valspan.
Phokwane Municipality spokesperson Kgalalelo Letshabo on Sunday insisted that there was no criminal conduct.
"The municipal council is made up of the ANC and other political parties, including the FF+. Should there be any criminal conduct by the acting municipal manager and Phokwane council, the FF+ should also be held accountable for not participating in the municipal business and providing direction to the basic service policy of the municipality," said Letshabo.
She added that despite having limited resources at its disposal the municipality was attending to all basic services.
"Sewerage, as one of the responsibilities of the municipality, is being attended to."
"Over the past two weeks the municipality has been working on sewerage pipes in Cwaile Street and on the N18 that were reportedly the most problematic."
She stated that the charges were a "political stunt" that would waste state resources utilised in the investigation.
"However, we will wait to hear from the law authorities and co-operate accordingly, as we continue to render services."