The disappearance of China's defence minister, the latest in a string of upheavals in the country's top ranks, is stoking uncertainty about President Xi Jinping's rule as an internal security clampdown trumps international engagement.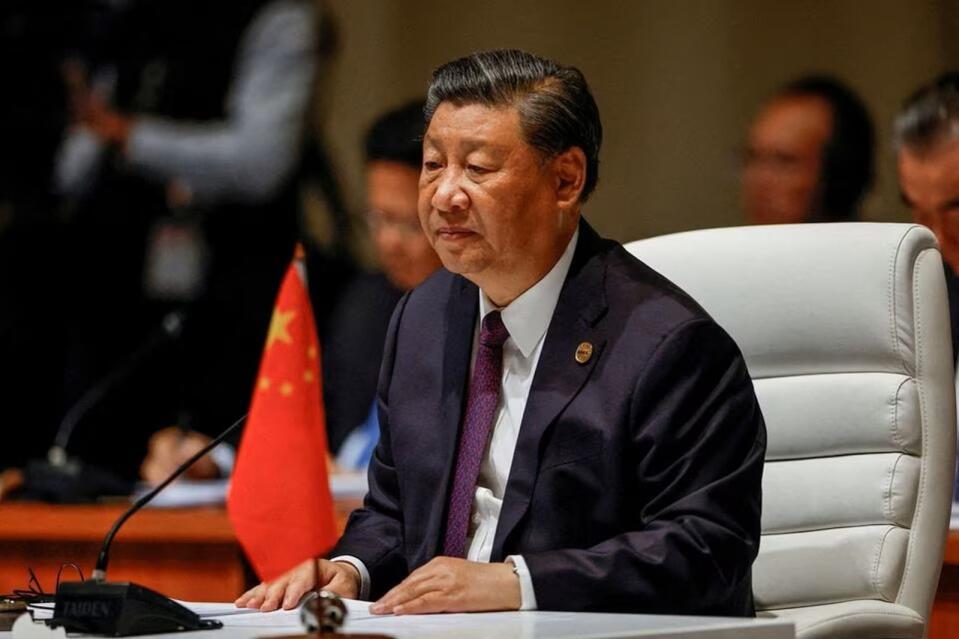 By Greg Torode and Martin Quin Pollard
BEIJING – The disappearance of China's defence minister, the latest in a string of upheavals in the country's top ranks, is stoking uncertainty about President Xi Jinping's rule as an internal security clampdown trumps international engagement.
The growing unpredictability could affect the confidence other countries place in the leadership of the world's second-biggest economy, diplomats and analysts say.
Defence Minister Li Shangfu, who has missed meetings including with at least one foreign counterpart since he was last seen in late August, is under investigation in a corruption probe into military procurement, Reuters reported on Friday.
Newly installed Foreign Minister Qin Gang vanished with scant explanation in July, the same month as an abrupt shake-up of the military's elite Rocket Force, which oversees China's nuclear arsenal.
As Xi, China's commander-in-chief has focussed inward, he caused concern among foreign diplomats this month by missing a Group of 20 summit in India, the first time he has skipped the global leaders' gathering in his decade in power.
Faced with the growing uncertainties, some diplomats and analysts are calling for a hard look at the true nature of Xi's regime.
"Clear-eyed assessments are needed – this isn't just a question of whether China is a partner or a competitor, it is a source of economic, political and military risk," said Drew Thompson, a former Pentagon official who is now a scholar at the National University of Singapore.
Due to a lack of transparency surrounding the changes, various explanations were plausible "and this feeds the crisis of confidence that is brewing around China," Thompson said.
China's Foreign Ministry did not immediately respond to a request for comment on Saturday.
PROXIMITY ISN'T PATRONAGE
Regarding Defence Minister Li's disappearance and investigation, a ministry spokeswoman told reporters on Friday she was not aware of the situation. The State Council and Defence Ministry did not respond to requests for comment.
Since his appointment in March, Li has been the public face of China's expanding military diplomacy, expressing concern over US military operations during a high-profile security conference in June and visiting Russia and Belarus in August.
He had been expected to host an international security meeting in Beijing in October and represent the People's Liberation Army (PLA) at a meeting in November of regional defence chiefs in Jakarta.
With corruption long permeating China's military and state institutions, some analysts and diplomats believe Xi's anti-graft crackdowns mark political purges across the Communist Party.
"Regardless of the reason… the sense that this could keep happening could have an impact on foreign actors' confidence in engaging with their Chinese counterparts," said Helena Legarda, lead analyst with the Mercator Institute for China Studies in Berlin.
The Li upheaval is unusual for its speed and its reach into Xi's hand-picked elites.
"This is all so sudden and opaque. One thing we can now see is that proximity does not equate to patronage in Xi's world," said Singapore-based security analyst Alexander Neill, an adjunct fellow with Hawaii's Pacific Forum think-tank.
CONTINUITY RISK
Although not in a direct command position, Li serves on Xi's seven-person Central Military Commission and is one of China's five state councillors, a cabinet position that outranks regular ministers. Some scholars believe he is close to General Zhang Youxia, who sits above him on the commission and is Xi's closest ally in the PLA.
Li, sanctioned by Washington in 2018 for an arms deal with Russia, shunned a meeting with US Defence Secretary Lloyd Austin at Singapore's Shangri-la Dialogue security conference in June, where a handshake marked their closest interaction.
Austin and other US officials are keen to resume high-level talks between the two militaries regional tensions roil. But Beijing counters that it wants Washington to be less assertive in the Asia-Pacific.
Regional envoys say deeper Chinese military diplomacy is vital, particularly with the US but also with other powers, as China increasingly deploys forces around Taiwan – the democratically governed island it claims – and across disputed parts of the East and South China Seas.
If Li's fate "reflects Xi's increasingly inward focus, it is not good for those of us who want greater openness and lines of communications with China's military," said one Asian diplomat.
As the PLA has an unprecedented level of military engagements with Southeast Asian forces this year, the recent swift changes back in Beijing "spur speculation and some concern about the continuity of policy", said political scientist Ja Ian Chong at the National University of Singapore.
"A shake-up of the military at this time is likely to draw attention, given the heightened activity of the PLA near Taiwan and the East China Sea, as well as stepped-up paramilitary activity in the South China Sea, since such actions create potential risk of accidents, escalation and crises," Chong said.
– REUTERS