Brazilian and Indonesian health officials say a Chinese coronavirus vaccine has demonstrated an efficacy rate far lower than originally indicated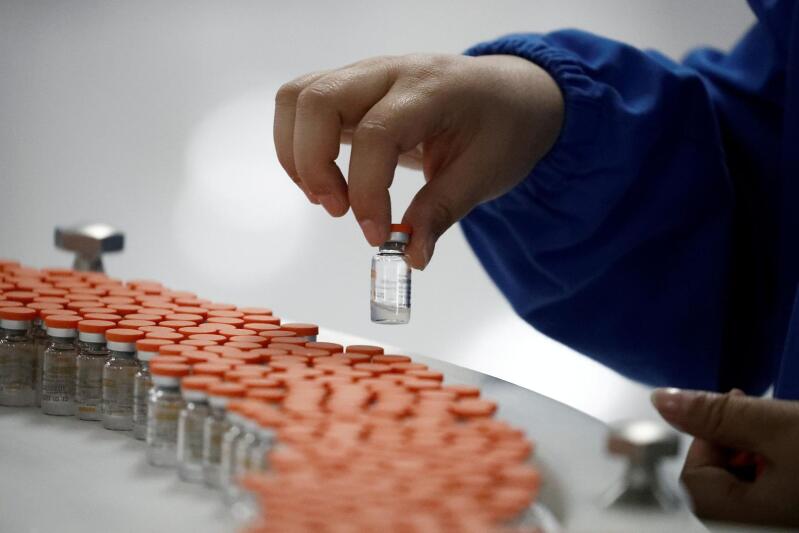 CHINA'S coronavirus vaccine developed by Sinovac has shown mixed results following clinical trials in Brazil and Indonesia.
China has so far produced two vaccines in the fight against the Covid-19 pandemic.
State-owned manufacturer Sinopharm produced its first home-grown vaccine, which is being rolled out nationally, and Beijing-based biopharmaceutical company Sinovac uses similar tech and has shown the same efficacy rate of around 78%.
However, according to various news outlets, Brazil has released new data on Sinovac's vaccine, called CoronaVac, showing that it only has a 50.4% efficacy rate.
Experts at the São Paulo-based Butantan Institute who conducted the final trials announced the vaccine has a 78% efficacy for Covid-19 patients who suffer with mild to severe symptoms, but only shows a 50.4% rate when it includes data from patients who suffer from very mild infections.
"We have a good vaccine. It's not the best vaccine in the world, it's not the perfect vaccine, but it's a good vaccine that has an effectiveness within the limits of what is acceptable by the scientific community," said microbiology researcher at the University of São Paulo, Natália Pasternak.
All vaccines are required to meet a 50% efficacy rate as set by the World Health Organization (WHO).
Brazil had initially aimed to start its mass vaccination programme in January but will meet on January 17 to discuss the use of the shots, while Indonesia is set to begin its mass programme on Wednesday.
According to Indonesia's food and drug agency, BPOM, final trials on the CoronaVac showed it only had 65.3% efficacy against Covid-19.
Indonesia was the first country after China to approve the vaccine by Sinovac.
"Based on the data and guidance from WHO on emergency use authorisations for the Covid-19 vaccine, the CoronaVac has met requirements to get a permit for use as a vaccine in emergency conditions," said Penny Lukito from the Indonesia food and drug agency.